In our effort to bring good content to as many people as possible the text in this blog post has been machine translated so please excuse any mistakes. Thank you!
Par Pietro Rossini
«Aimeriez-vous étudier le journalisme?» Cette question a changé ma vie il y a environ deux ans.
Je suis missionnaire dans une communauté catholique présente dans 25 pays à travers le monde. Nous sommes les missionnaires xavériens et notre mission est de «faire du monde une seule famille».
Ma congrégation m'a demandé d'étudier le journalisme pour rendre compte de notre travail en tant que missionnaires dans le monde. J'ai accepté cette proposition avec enthousiasme. Je suis donc venu ici aux États-Unis pour maîtriser mes compétences en communication et devenir un bon communicateur.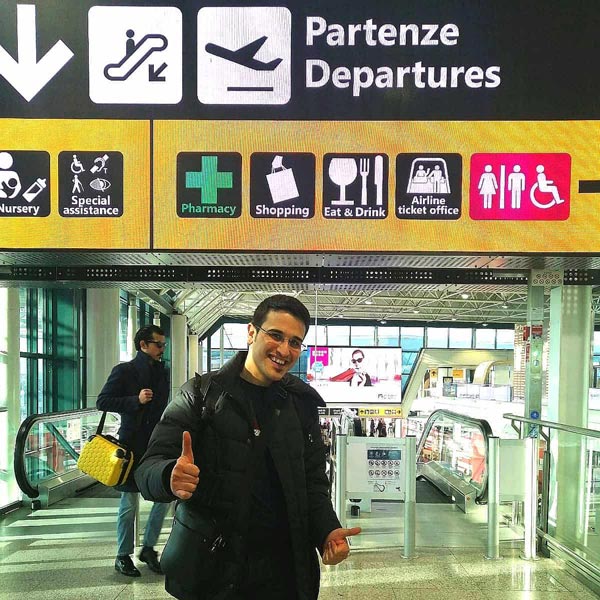 Pietro, quitte l'Italie pour Boston
Pourquoi les USA? Eh bien, en Italie, nous avons des programmes de maîtrise en journalisme; cependant, ils sont plus axés sur la théorie de la communication que sur la pratique.
Comme le déclare Erin Meyer dans son merveilleux livre «The Culture Map», en Europe, les universités ont tendance à expliquer «pourquoi» nous faisons quelque chose, tandis que dans les universités américaines essaient d'enseigner «comment» nous pouvons faire quelque chose. Et c'est ce dont j'ai besoin maintenant.
J'ai un baccalauréat en théologie et j'ai également étudié la philosophie. Cependant, ces sujets sont différents de ce que je vais étudier dans un programme de journalisme. Par conséquent, avant de commencer le master, j'ai décidé de suivre des cours d'introduction à la communication.
Je crois, en outre, qu'étudier pour une maîtrise en anglais ouvre de nombreuses portes pour l'avenir. Surtout, si quelqu'un souhaite travailler dans un cadre international.
J'ai l'intention de voyager à travers le monde pour visiter nos missions et y rendre compte de notre travail en tant que missionnaires. Pour cette raison, j'ai trouvé très intéressant le programme de master de l'Université de Boston qui - parmi de nombreux domaines d'intérêt - en propose un dans le domaine du reportage étranger.
Ma famille est habituée à ce que je vive à l'étranger. En effet, j'ai quitté ma maison quand j'avais 19 ans, et maintenant, j'ai 29 ans. Cela fait donc 10 ans que je vis avec mes parents. Je suis aux Philippines et j'ai également vécu au Mexique pendant un an. Ainsi, mes parents sont conscients de ma «vie de voyage».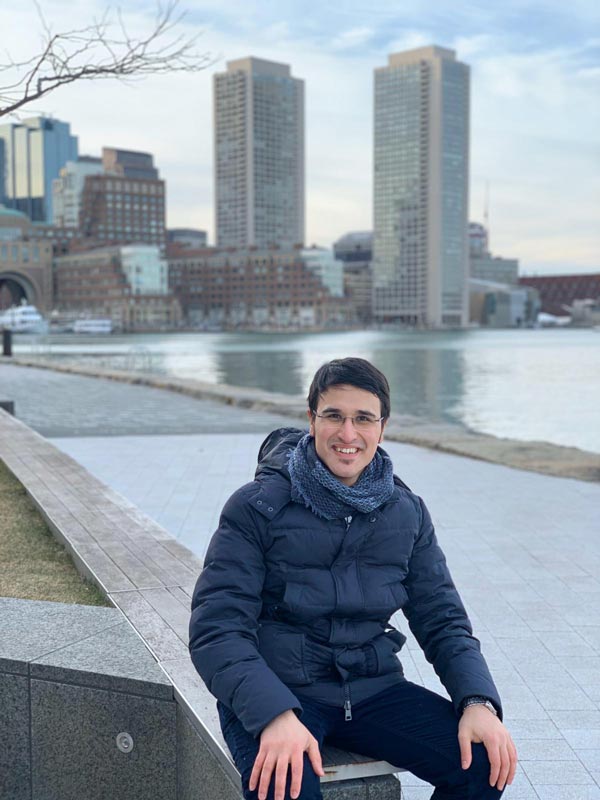 Pietro à Boston
Ils en sont heureux même si ce n'était pas facile au début pour eux. Bien sûr, il y a des moments où j'ai le mal du pays, mais avoir un appel vidéo avec ma famille aide beaucoup.
Je pense que tout le monde devrait avoir la possibilité de vivre à l'étranger. Je ne veux pas dire simplement visiter des endroits pour le plaisir ou les vacances. Je veux vivre dans une nouvelle culture, apprendre la langue et faire face à un nouvel environnement. C'est une expérience tellement enrichissante.
Ce que j'ai trouvé particulièrement étonnant aux États-Unis, c'est d'avoir le monde dans un seul pays. Ici vous pouvez trouver des gens de partout. Cela rend l'expérience encore plus riche.
Partager les études avec des pairs de différents milieux culturels rend les gens plus ouverts d'esprit. Les étudiants peuvent apprendre à travailler dans une équipe internationale, ce qui est particulièrement significatif pour le cadre commercial moderne.
Si je pouvais suggérer quelque chose à quelqu'un qui va venir aux États-Unis pour étudier, je dirais: «N'ayez pas peur de laisser les choses derrière vous. Regardez toutes les opportunités que vous avez. Choisissez-en un et vivez votre vie avec enthousiasme! »
---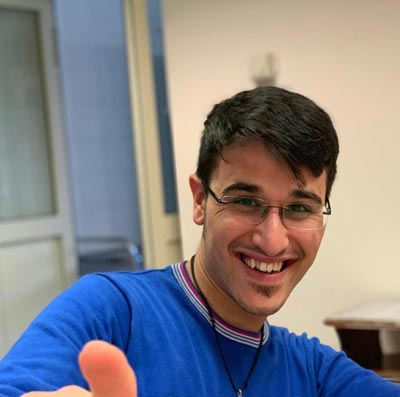 Pietro Rossini est un missionnaire xavérien et étudiant ESL à l'Université d'État de Framingham . Il est venu aux États-Unis en janvier 2020 dans le but d'étudier pour une maîtrise ès arts en journalisme à l'Université de Boston. Son rêve est de collecter et de partager des histoires d'humanité à travers le monde, faisant du monde une seule famille.