In our effort to bring good content to as many people as possible the text in this blog post has been machine translated so please excuse any mistakes. Thank you!
Por Pietro Rossini
"¿Te gustaría estudiar periodismo?" Esta pregunta cambió mi vida hace unos dos años.
Soy misionero en una comunidad católica presente en 25 países del mundo. Somos los Misioneros Javerianos y nuestra misión es "hacer del mundo una sola familia".
Mi congregación me pidió que estudiara periodismo para informar sobre nuestro trabajo como misioneros en todo el mundo. Acepté esta propuesta con entusiasmo. Entonces, vine aquí a los Estados Unidos para dominar mis habilidades de comunicación y convertirme en un buen comunicador.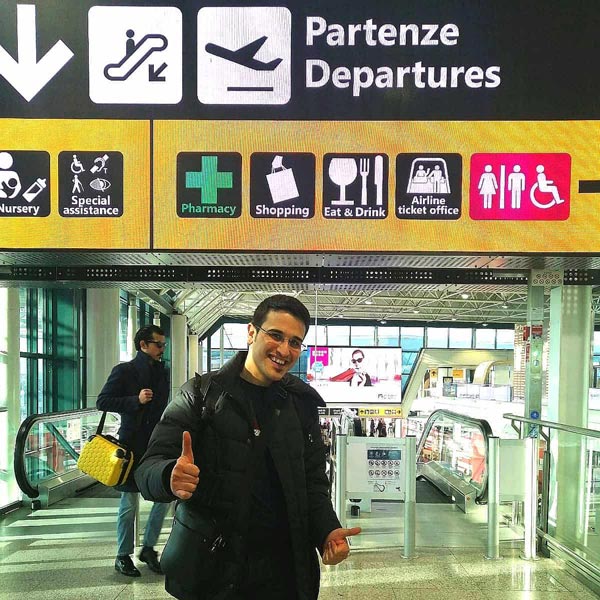 Pietro, dejando Italia para Boston
¿Por qué Estados Unidos? Bueno, en Italia tenemos programas de maestría en periodismo; sin embargo, se centran más en la teoría de la comunicación que en la práctica.
Como afirma Erin Meyer en su maravilloso libro "The Culture Map", en Europa las universidades tienden a explicar "por qué" hacemos algo, mientras que en los Estados Unidos las universidades tratan de enseñar "cómo" podemos hacer algo. Y esto es lo que necesito ahora mismo.
Tengo una licenciatura en teología y también estudié filosofía. Sin embargo, esos temas son diferentes a los que voy a estudiar en un programa de periodismo. Por eso, antes de iniciar el máster, decidí realizar unas clases de introducción a la comunicación.
Creo, además, que estudiar un máster en inglés abre muchas puertas para el futuro. Sobre todo, si alguien quisiera trabajar en un entorno internacional.
Planeo viajar por todo el mundo visitando nuestras misiones e informando sobre nuestro trabajo como misioneros allí. Por esta razón, encontré muy interesante el programa de maestría de la Universidad de Boston que, entre muchas áreas de enfoque, ofrece una en reportajes extranjeros.
Mi familia está acostumbrada a que viva en el extranjero. De hecho, dejé mi casa cuando tenía 19 años y ahora tengo 29. Así que han pasado 10 años desde que viví con mis padres. He estado en Filipinas y también he vivido en México durante un año. Entonces, mis padres están al tanto de mi "vida de viaje".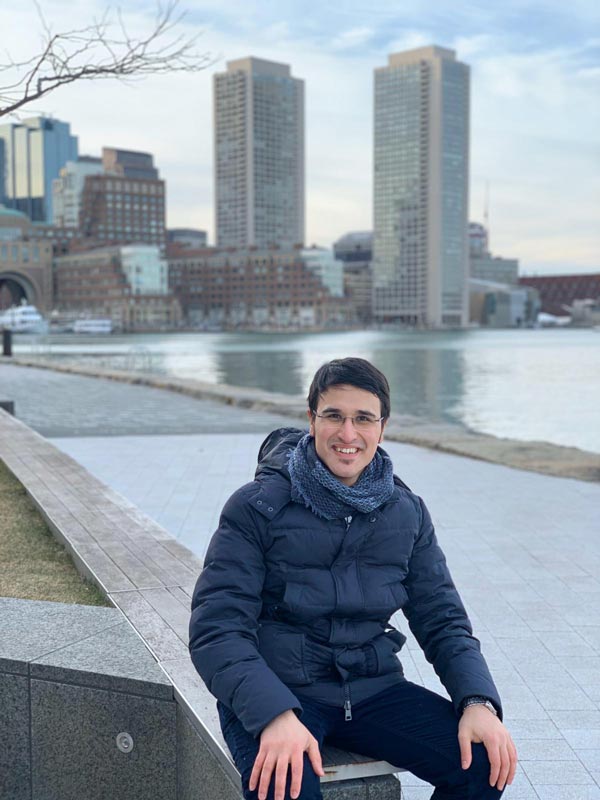 Pietro en Boston
Están contentos por eso, aunque al principio no fue fácil para ellos. Seguro que hay momentos en los que siento nostalgia, pero tener una videollamada con mi familia ayuda mucho.
Creo que todos deberían tener la oportunidad de vivir en el extranjero. No me refiero solo a visitar lugares por diversión o vacaciones. Me refiero a vivir en una nueva cultura, aprender el idioma y enfrentar un nuevo entorno. Esta es una experiencia tan enriquecedora.
Lo que encontré en los EE. UU. Particularmente sorprendente es tener el mundo en un solo país. Aquí puedes encontrar gente de todas partes. Esto hace que la experiencia sea aún más rica.
Compartir los estudios con compañeros de diferentes orígenes culturales hace que las personas tengan una mente más abierta. Los estudiantes pueden aprender a trabajar en un equipo internacional, y esto es especialmente significativo para el marco empresarial moderno.
Si pudiera sugerirle algo a alguien que vendrá a estudiar a Estados Unidos, le diría: "No tengas miedo de dejar cosas atrás. Mira todas las oportunidades que tienes. ¡Elija uno y viva su vida con entusiasmo! "
---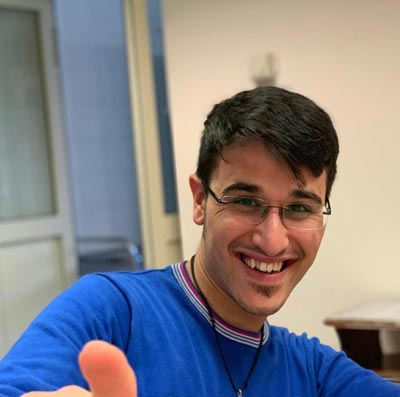 Pietro Rossini es un misionero javeriano y estudiante de ESL en la Universidad Estatal de Framingham . Llegó a Estados Unidos en enero de 2020 con el propósito de estudiar una maestría en periodismo en la Universidad de Boston. Su sueño es recopilar y compartir historias de la humanidad en todo el mundo, haciendo del mundo una sola familia.