In our effort to bring good content to as many people as possible the text in this blog post has been machine translated so please excuse any mistakes. Thank you!
بقلم بيترو روسيني
"هل ترغب في دراسة الصحافة؟" هذا السؤال غير حياتي منذ حوالي عامين.
أنا مبشر في مجتمع كاثوليكي موجود في 25 دولة حول العالم. نحن المبشرون Xaverian ، ومهمتنا هي "جعل العالم أسرة واحدة."
طلبت مني المصلين أن أدرس الصحافة لأقدم تقارير عن عملنا كمبشرين حول العالم. قبلت هذا الاقتراح بحماس. لذلك ، جئت إلى الولايات المتحدة لإتقان مهارات الاتصال الخاصة بي ولأصبح محاورًا جيدًا.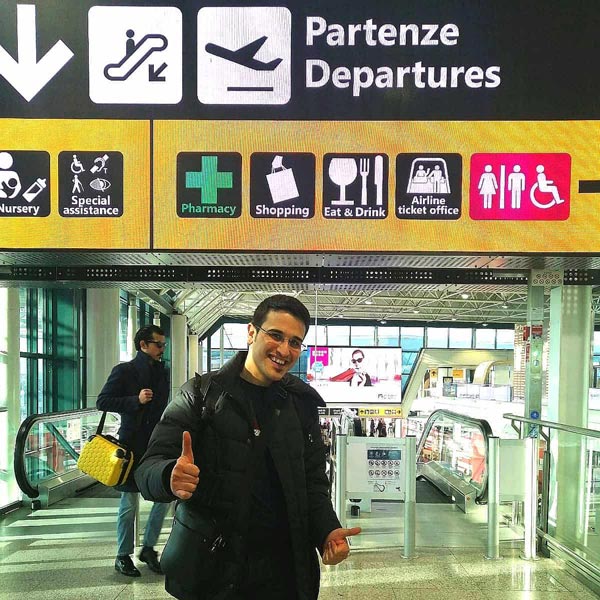 بيترو ، مغادرة إيطاليا إلى بوسطن
لماذا الولايات المتحدة؟ حسنًا ، لدينا في إيطاليا برامج ماجستير الصحافة ؛ ومع ذلك ، فهم يركزون بشكل أكبر على نظرية الاتصال بدلاً من الممارسة.
كما ذكرت إيرين ماير في كتابها الرائع "خريطة الثقافة" ، تميل الجامعات في أوروبا إلى شرح "لماذا" نفعل شيئًا ما ، بينما تحاول الكليات في الولايات المتحدة تعليم "كيف" يمكننا القيام بشيء ما. وهذا ما أحتاجه الآن.
لديّ درجة البكالوريوس في اللاهوت ودرست الفلسفة أيضًا. ومع ذلك ، فإن هذه الموضوعات تختلف عما سأدرسه في برنامج الصحافة. لذلك ، قبل أن أبدأ الماجستير ، قررت أخذ بعض الدروس التمهيدية في الاتصال.
علاوة على ذلك ، أعتقد أن الدراسة للحصول على درجة الماجستير في اللغة الإنجليزية تفتح العديد من الأبواب للمستقبل. في الغالب ، إذا كان شخص ما يرغب في العمل في بيئة دولية.
أخطط للسفر حول العالم لزيارة بعثاتنا والإبلاغ عن عملنا كمبشرين هناك. لهذا السبب ، وجدت برنامج الماجستير في جامعة بوسطن مثيرًا للاهتمام والذي - من بين العديد من مجالات التركيز - يقدم واحدًا في التقارير الأجنبية.
اعتادت عائلتي على العيش في الخارج. في الواقع ، غادرت منزلي عندما كان عمري 19 عامًا ، والآن أبلغ من العمر 29 عامًا. لذا ، مرت 10 سنوات منذ أن عشت مع والدي. لقد كنت في الفلبين ، وعشت في المكسيك لمدة عام واحد أيضًا. لذا ، فإن أهلي على دراية بـ "رحلة السفر".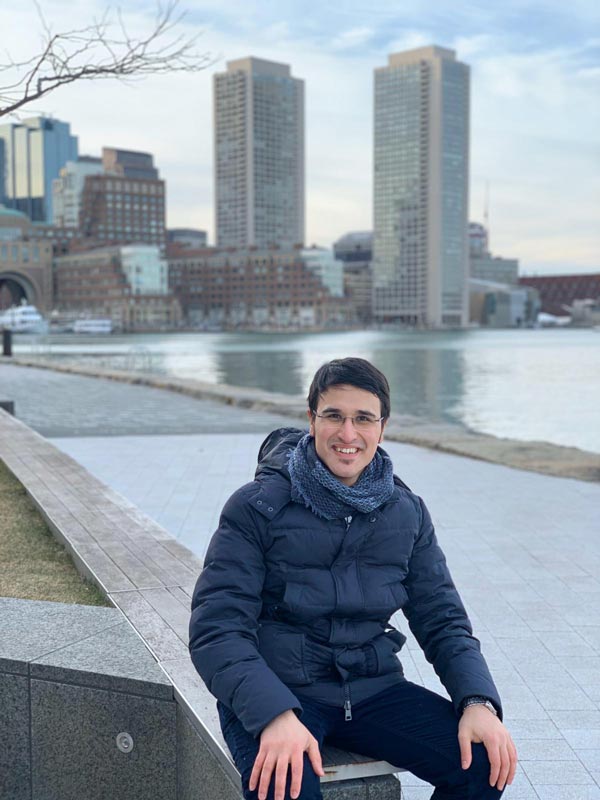 بيترو في بوسطن
إنهم سعداء بذلك على الرغم من أن الأمر لم يكن سهلاً بالنسبة لهم في البداية. بالتأكيد هناك لحظات أشعر فيها بالحنين إلى الوطن ، لكن إجراء مكالمة فيديو مع عائلتي يساعدني كثيرًا.
أعتقد أنه يجب أن تتاح للجميع فرصة العيش في الخارج. لا أقصد مجرد زيارة الأماكن من أجل المتعة أو الإجازة. أقصد العيش في ثقافة جديدة ، وتعلم اللغة ، ومواجهة بيئة جديدة. هذه تجربة ثرية.
ما وجدته في الولايات المتحدة مدهشًا بشكل خاص هو وجود العالم في بلد واحد. هنا يمكنك أن تجد أشخاصًا من كل مكان. هذا يجعل التجربة أكثر ثراءً.
مشاركة الدراسات مع أقرانهم من خلفيات ثقافية مختلفة تجعل الناس أكثر انفتاحًا. يمكن للطلاب تعلم كيفية العمل في فريق دولي ، وهذا مفيد بشكل خاص لإطار العمل الحديث.
إذا كان بإمكاني اقتراح شيء ما لشخص ما سيأتي إلى الولايات المتحدة للدراسة ، فسأقول ، "لا تخافوا من ترك الأشياء ورائهم. انظر إلى كل الفرص التي لديك. اختر واحدة ، وعيش حياتك بحماس! "
---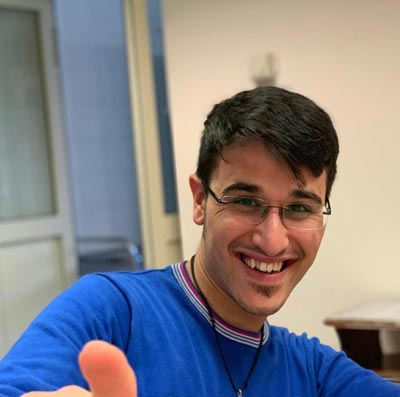 بيترو روسيني هو Xaverian Missionary وطالب ESL في جامعة ولاية فرامنغهام . جاء إلى الولايات المتحدة في كانون الثاني (يناير) 2020 بهدف دراسة ماجستير الآداب في الصحافة في جامعة بوسطن. حلمه هو جمع ومشاركة قصص الإنسانية حول العالم ، وجعل العالم أسرة واحدة.