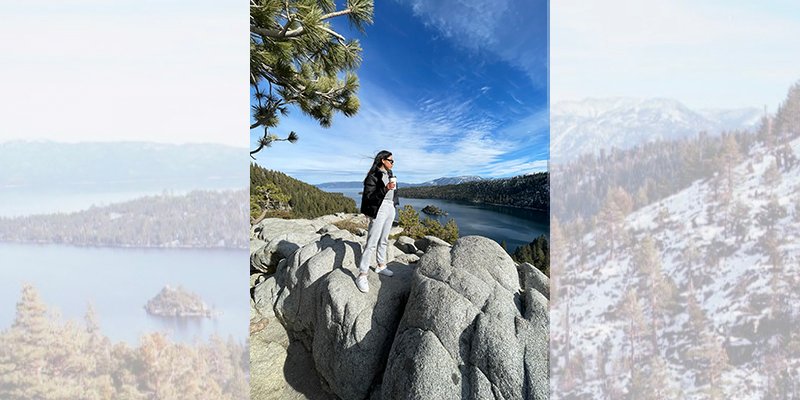 In our effort to bring good content to as many people as possible the text in this blog post has been machine translated so please excuse any mistakes. Thank you!
Alejandra Salas tarafından
2021 baharı başlamadan önce, Kaliforniya'daki Tahoe Gölü çevresinde en sevdiğim yerlerden birine yürüyüş yapmak istedim: Emerald Bay Ulusal Parkı. Güneşli bir gündü ve büyük bir kar fırtınası bölgeye yaklaşmadan önce dışarıda olmak için mükemmel bir hava vardı, bu yüzden erken kalkıp yola çıkmaya karar verdim. Tahoe City'den West Lake Boulevard Highway 89'a doğru gelirken, araba sürerken gölü görürsünüz ve en önemlisi, meşhur fındıklı kruvasan gibi tatlı lezzetler almak için uğrayabileceğiniz Tahoe House Bakery gibi yerel pazarlar ve fırınlar vardır. 40 dakikalık sürüş mesafesindeki Emerald Bay'e gitmeden önce kavrulmuş kahve. Ben şahsen herkesi iyi bir müzik listesine sahip olmaya ve Tahoe çevresindeki büyüleyici doğa ile çevrelenirken yolculuğun tadını çıkarmaya teşvik ediyorum.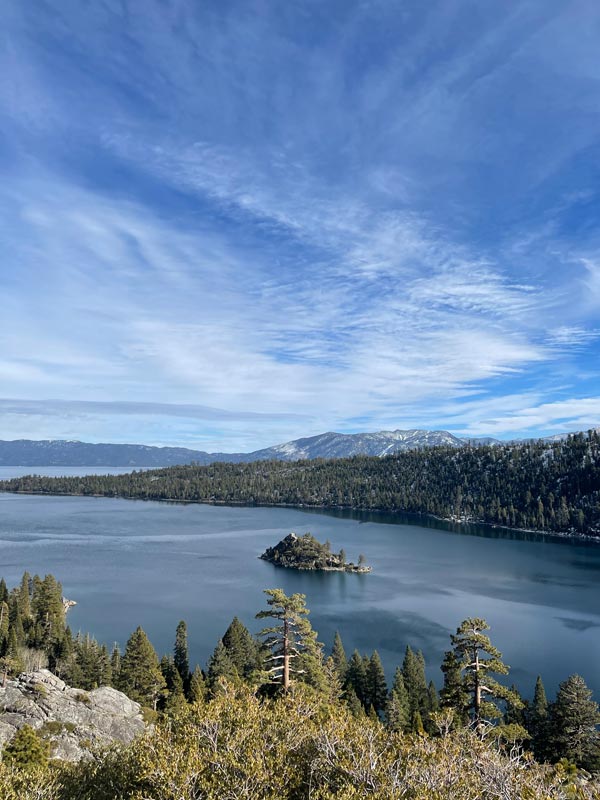 Oraya vardığımda, çok fazla park yeri olmadığını ve bunların çoğunun yolun kenarında olduğunu fark ettim (küçük park yeri genellikle sabah ilk iş olarak dolar), bu nedenle bu türden kaçınmak için en çok erken gitmek önerilir sorunlar. Neyse ki sınırları zorlamadan bir yer bulabildim ve arabadan çıktıktan sonra yüksek dağların ve gölün muhteşem manzarasına baktım ama en iyisi henüz gelmemişti. Bakış açısına doğru yürürken, turkuaz su, dağ silsilesi ve Fannette Adası arasındaki panoramik manzaraya hayran kalmanıza ve ormanın içinde neredeyse gizli bir vaha gibi görünen devasa kayaları göreceksiniz.
Bakış açısında durdum ve sadece eğlenmek için biraz zaman ayırdım. Ayrıca, zihnimi boşaltmak, enerjimi ve zihnimi yeniden doldurmak ve sömestrin başlangıcı için hedeflerimi belirlemek için mükemmel bir sessiz andı. Bulanık günlerde dış mekanı keşfetmenizi şiddetle tavsiye ederim, bu da zihninizi yeniden başlatmanıza yardımcı olur ve bir şekilde size bu netlik hissini verir. Emerald Bay Eyalet Parkı çok büyük, bu yüzden bakış açısını kontrol ettikten sonra yolu geçtim ve aşağıdan kolay erişim ve hızlı yürüyüş olan İlham Noktası'na kadar yolu aldım. Ne de olsa son tatil günümü yüce doğayı takdir edebileceğim bu özel yerde geçirdiğim için mutluyum.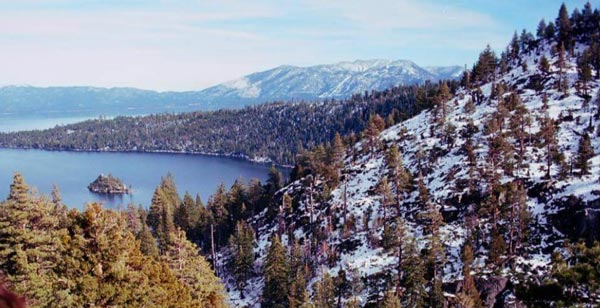 İşte Inspiration Point'ten çektiğim bir fotoğraf
---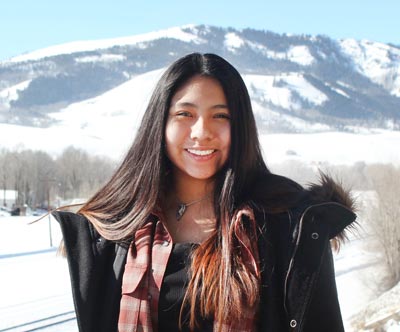 Bir
Peru Lima'dan Alejandra Salas, Truckee Meadows Community College'da mimarlık öğrencisi ve yeni Uluslararası Akran Danışmanıdır.