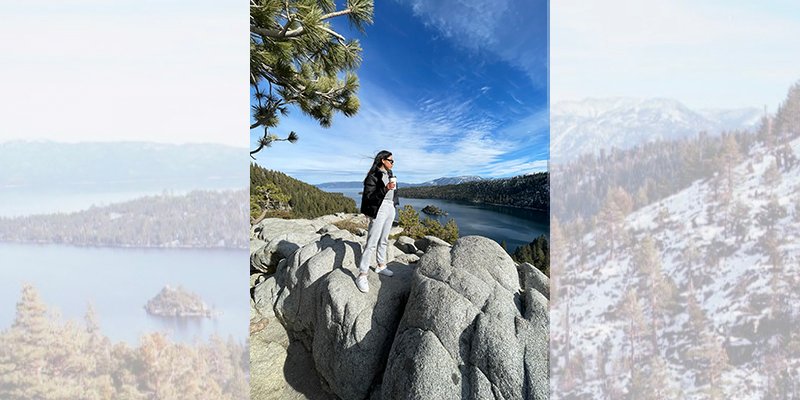 In our effort to bring good content to as many people as possible the text in this blog post has been machine translated so please excuse any mistakes. Thank you!
Par Alejandra Salas
Avant le début du printemps 2021, je voulais faire une randonnée dans l'un de mes endroits préférés autour du lac Tahoe en Californie: le parc national d'Emerald Bay. C'était une journée ensoleillée et un temps parfait pour être à l'extérieur avant qu'une énorme tempête de neige ne s'approche de la région, alors j'ai décidé de me lever tôt et de prendre la route. En venant de Tahoe City vers West Lake Boulevard Highway 89, vous pourrez voir le lac en conduisant et, surtout, il y a des marchés locaux et des boulangeries telles que la Tahoe House Bakery où vous pouvez vous arrêter pour obtenir des délices sucrés comme leur célèbre croissant aux noisettes et café torréfié avant de vous rendre à Emerald Bay, qui se trouve à 40 minutes en voiture. J'encourage personnellement tout le monde à avoir une bonne liste de lecture de musique et à profiter du trajet tout en étant entouré par la nature fascinante autour de Tahoe.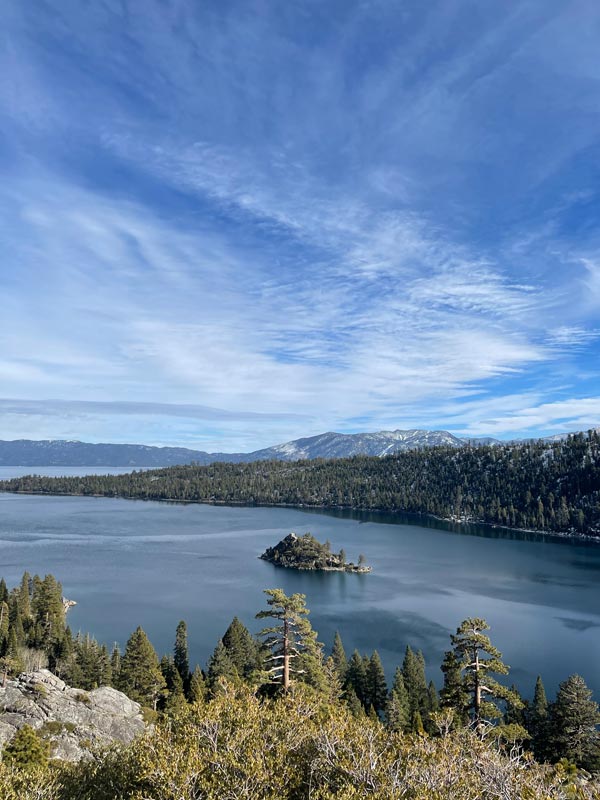 Une fois sur place, j'ai remarqué qu'il n'y avait pas beaucoup de places de parking disponibles et la plupart d'entre elles sur le bord de la route (le petit parking se remplit généralement tôt le matin), il est donc recommandé de partir tôt pour éviter ces types de questions. Heureusement, j'ai pu trouver un endroit sans me presser aux limites, et une fois sorti de la voiture, j'ai regardé le paysage magnifique des hautes montagnes et du lac, mais le meilleur était encore à venir. En marchant vers le point de vue, vous pourrez voir d'énormes rochers qui vous permettent de marcher et d'admirer la vue panoramique entre les eaux turquoises, la chaîne de montagnes et l'île Fannette, ressemblant presque à une oasis cachée dans la forêt.
Au point de vue, je me suis arrêté et j'ai pris du temps juste pour m'amuser. De plus, c'était le moment de silence parfait pour me vider l'esprit, recharger mon énergie et mon esprit et fixer mes objectifs pour le début du semestre. Je recommande fortement d'explorer le plein air lorsque les jours sont flous, ce qui aide à redémarrer l'esprit et vous donne en quelque sorte ce sentiment de clarté. Le parc d'État d'Emerald Bay est immense, donc après avoir vérifié le point de vue, j'ai traversé la route et pris le sentier menant au point d'inspiration qui est un accès facile et une randonnée rapide depuis le bas. Après tout, je suis heureux d'avoir passé mon dernier jour de vacances dans cet endroit spécial, où j'apprécie la nature toute-puissante.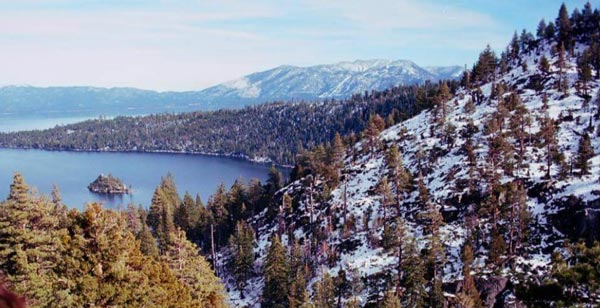 Voici une photo que j'ai prise d'Inspiration Point
---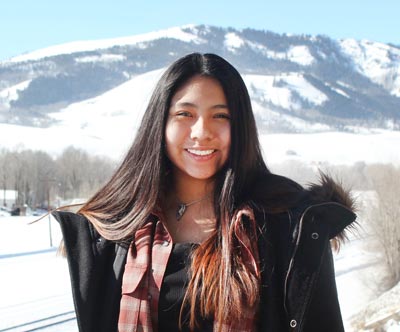 UNE
Alejandra Salas de Lima, Pérou, est étudiante en architecture et nouvelle mentor par les pairs international au Truckee Meadows Community College .