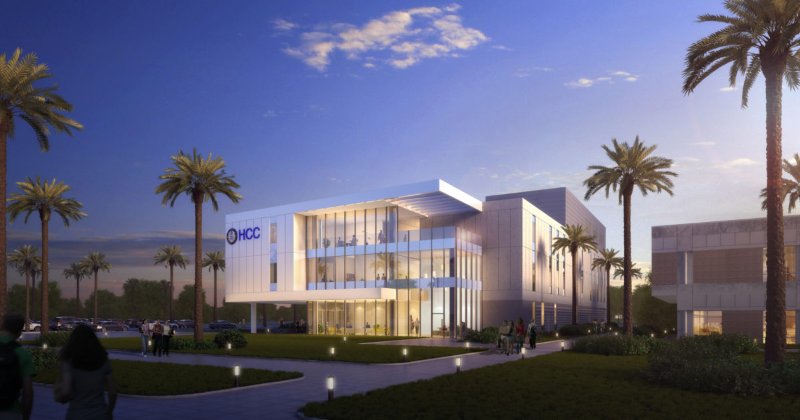 In our effort to bring good content to as many people as possible the text in this blog post has been machine translated so please excuse any mistakes. Thank you!
Meu nome é Nicole Awad e tenho 21 anos. Nasci em São Paulo, Brasil, e já faz um ano e meio que me mudei para os Estados Unidos. Esta não é a primeira vez que moro fora do meu país. Como estudante internacional, passei por um processo de adaptação que foi meio doloroso no início. Por outro lado, viver em uma cultura diferente me abriu a mente para aprender fora da minha zona de conforto, e eu não tinha ideia de como essa oportunidade me transformaria pessoal e profissionalmente.
Mesmo sendo um estudante internacional, uma das minhas paixões é trabalhar com pessoas e poder ajudar outras. Esse foi o principal motivo que me levou a escolher a psicologia como minha especialização. Além disso, este é meu último semestre na faculdade, então estou me preparando para me transferir para a University of South Florida no outono de 2021. Antes de vir para acomunidade doHillsborough Community College (HCC) , completei um ano e meio na universidade no Brasil. Esses últimos anos estudando psicologia me deixaram mais fascinado pela beleza do cérebro humano e nossos padrões de comportamento. Aprendi muito sobre empatia, relacionamentos, traumas, neurociências e a arte de ouvir, mas estou ansioso para aprender ainda mais e animado para continuar minha jornada como um futuro psicólogo. Além disso, pretendo ajudar as pessoas em minha carreira futura e sinto que ajudei alguém a encontrar as respostas para muitas perguntas pessoais, ajudando-as a encontrar uma maneira de viver uma vida mais leve.
Adoro ser desafiado e viver fora da minha zona de conforto. No entanto, também estou muito ligado emocionalmente à minha família e às vezes pode ser muito difícil morar longe deles. Mas sempre houve um sentimento dentro de mim que me fez sentir como se eu fosse uma garotinha vivendo em um grande mundo. Isso soa muito clichê; essa sensação é como viver em diferentes culturas, conhecer pessoas de todo o mundo e vivenciar diferentes ambientes e culturas são coisas que nutrem minha alma de muitas maneiras. Em primeiro lugar, dá vontade de viver intensamente todos os momentos, já que a vida fora de casa é sempre incerta. Em segundo lugar, você se sente ainda mais grato pelas pessoas ao seu redor, que geralmente se tornam sua família. Finalmente, você se orgulha de si mesmo por conquistar tantas coisas com seu trabalho árduo. Mais tarde, a sensação de "eu fiz sozinho" vem como um presente.
Minha primeira experiência de estudar no exterior foi em 2015, quando morei 6 meses com uma família israelense no Canadá. Eu era jovem e imaturo naquela época; Eu tinha apenas 15 anos e não fazia ideia de como essa passagem pelo Canadá transformaria minhas perspectivas, meus hábitos, meus comportamentos e me faria valorizar minha casa, família e amigos ainda mais do que antes. Adaptar-se a um novo ambiente não foi fácil, com certeza, mas eles me deram todo o suporte e cuidado de que eu precisava naquele momento. Eu tinha um irmão anfitrião mais velho que era um verdadeiro parceiro para mim, uma mãe anfitriã atenciosa e um pai anfitrião aventureiro. Eles me contaram a história de sua família e como era viver em um kibutz. Também tive uma colega de quarto que se tornou confidente, seu nome era Mariana, e ela era do México. Tínhamos uma conexão enorme porque sabíamos exatamente o processo pelo qual cada um estava passando e as muitas emoções que vinham com ele. Nunca fui a mesma depois de estudar no exterior, e a vida me ensinou como gerenciar melhor meus sentimentos e enfrentar os desafios de estar sozinha. Eu estava mais maduro, mais independente, seguro de mim mesmo e pronto para conquistar meus sonhos e seguir minhas ambições.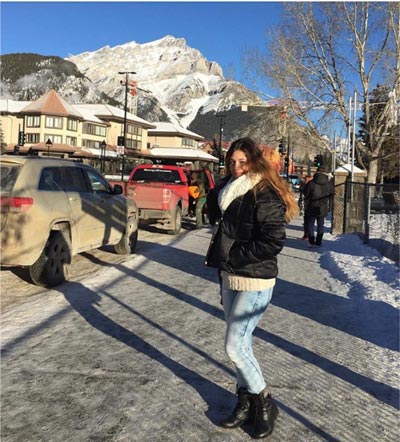 Uma foto minha durante meu intercâmbio no Canadá, em 2015.
Então, aqui estou eu agora, alimentando-me com outra experiência, mas desta vez ficando mais tempo nos EUA. Poder morar no exterior tem sido a melhor experiência. Isso me tornou mais forte e sou grato por estar nos Estados Unidos aprendendo tantas coisas, enquanto cresço para ser o melhor profissional que posso para meus futuros pacientes. Também acredito que essa experiência está me ajudando a desenvolver uma abordagem mais humana ao trabalhar com pessoas. Atualmente, trabalho como embaixador internacional noHCC e esta oportunidade está me ajudando a desenvolver minhas habilidades como futuro psicólogo e auxiliar outros estudantes internacionais durante sua transição para os Estados Unidos. Eu nunca teria a chance de trabalhar como embaixador, de estar no programa de honras, de entrar em clubes - ou mesmo de compartilhar minha experiência aqui no blog Study in the USA - se eu estivesse no Brasil agora. Todas as minhas experiências estão moldando uma nova Nicole que é mais independente, confiante, resiliente, criativa e grata. Gratidão é a emoção que me domina agora, e estou feliz por aprender algo novo a cada dia com esta oportunidade.