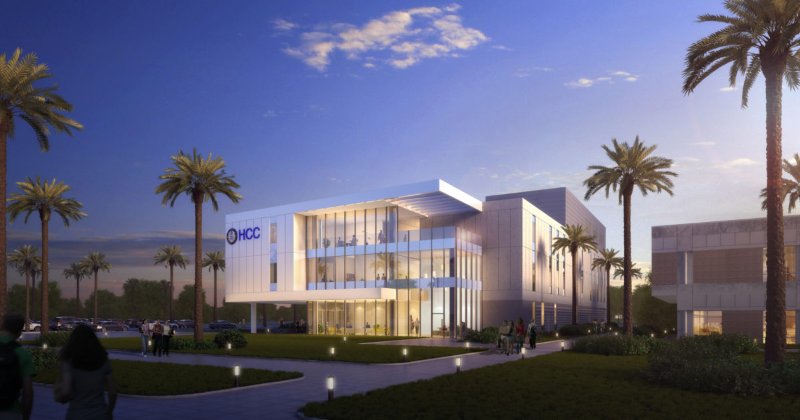 In our effort to bring good content to as many people as possible the text in this blog post has been machine translated so please excuse any mistakes. Thank you!
Je m'appelle Nicole Awad et j'ai 21 ans. Je suis né à São Paulo, au Brésil, et cela fait déjà un an et demi que j'ai déménagé aux États-Unis. Ce n'est pas la première fois que je vis en dehors de mon pays. En tant qu'étudiant international, j'ai traversé un processus d'adaptation qui a été un peu pénible au début. D'un autre côté, vivre dans une culture différente m'a fait ouvrir mon esprit pour apprendre en dehors de ma zone de confort, et je n'avais aucune idée de comment cette opportunité me transformerait personnellement et professionnellement.
Même si je suis étudiant international, l'une de mes passions est de travailler avec les gens et de pouvoir aider les autres. C'est la principale raison qui m'a amené à choisir la psychologie comme majeure. De plus, c'est mon dernier semestre à l'université, donc je me prépare actuellement à transférer à l'Université de Floride du Sud à l'automne 2021. Avant de rejoindre lacommunauté duHillsborough Community College (HCC) , j'ai terminé un an et demi d'université au Brésil. Ces années passées à étudier la psychologie m'ont rendu plus fasciné par la beauté du cerveau humain et nos modèles de comportement. J'ai beaucoup appris sur l'empathie, les relations, les traumatismes, les neurosciences et l'art de l'écoute, mais j'ai soif d'en apprendre encore plus et j'ai hâte de continuer mon parcours en tant que futur psychologue. Aussi, je vise à aider les gens dans ma future carrière et je sens que j'ai aidé quelqu'un à trouver les réponses à de nombreuses questions personnelles, en les aidant finalement à trouver un moyen de vivre une vie plus légère.
J'adore être mis au défi et vivre en dehors de ma zone de confort. Cependant, je suis aussi très attaché émotionnellement à ma famille, et parfois il peut être assez difficile de vivre loin d'eux. Mais il y a toujours eu un sentiment en moi qui m'a fait sentir que j'étais une petite fille vivant dans un grand monde. Cela semble très cliché; ce sentiment est comme vivre dans différentes cultures, connaître des gens du monde entier et vivre des environnements et des cultures différents sont des choses qui nourrissent mon âme de bien des manières. Tout d'abord, cela donne envie de vivre intensément tous les moments car la vie à l'extérieur de la maison est toujours incertaine. Deuxièmement, vous vous sentez encore plus reconnaissant envers les personnes qui vous entourent, qui deviennent généralement votre famille. Enfin, vous devenez fier de vous pour avoir conquis tant de choses avec votre travail acharné. Plus tard, le sentiment de «je l'ai fait moi-même» est un cadeau.
Ma première expérience d'études à l'étranger remonte à 2015, lorsque j'ai vécu pendant 6 mois avec une famille israélienne au Canada. J'étais jeune et immature à cette époque; Je n'avais que 15 ans et je n'avais aucune idée de comment cette fois au Canada allait transformer mes perspectives, mes habitudes, mes comportements et me faire valoriser ma maison, ma famille et mes amis encore plus qu'avant. S'adapter à un nouvel environnement n'a certes pas été facile, mais ils m'ont apporté tout le soutien et les soins dont j'avais besoin à ce moment-là. J'avais un frère d'accueil plus âgé qui était un vrai partenaire pour moi, une mère d'accueil attentionnée et un père d'accueil aventureux. Ils m'ont raconté l'histoire de leur famille et ce que c'était que de vivre dans un kibboutz. J'avais aussi une colocataire qui est devenue confidente, elle s'appelait Mariana et elle venait du Mexique. Nous avions un lien énorme parce que nous savions exactement le processus que chacun traversait et les nombreuses émotions qui l'accompagnaient. Je n'ai jamais été la même après mes études à l'étranger et la vie m'a appris à mieux gérer mes sentiments et à relever les défis en étant seule. J'étais plus mature, plus indépendante, sûre de moi et prête à conquérir mes rêves et à suivre mes ambitions.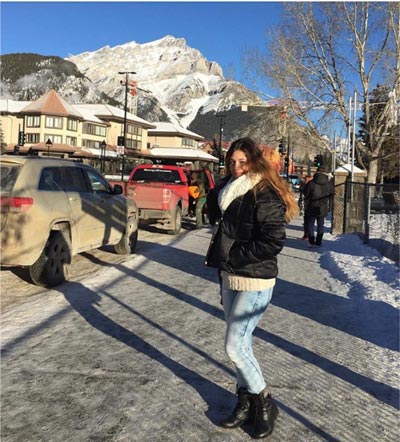 Une photo de moi lors de mon échange au Canada, en 2015.
Me voici donc maintenant, me nourrissant d'une autre expérience, mais cette fois en restant aux États-Unis plus longtemps. Pouvoir vivre à l'étranger a été la meilleure expérience. Cela m'a rendu plus fort et je suis reconnaissant d'être aux États-Unis pour apprendre tant de choses, tout en grandissant pour devenir le meilleur professionnel possible pour mes futurs patients. Je crois également que cette expérience m'aide à développer une approche humaine plus large lorsque je travaille avec les gens. Je travaille actuellement en tant qu'ambassadeur international àHCC , et cette opportunité m'aide à développer mes compétences en tant que futur psychologue et à assister d'autres étudiants internationaux lors de leur transition aux États-Unis. Je n'aurais jamais la chance de travailler en tant qu'ambassadeur, d'être dans le programme des honneurs, de rejoindre des clubs - ou même d'avoir la chance de partager mon expérience ici dans le blog Study in the USA - si j'étais au Brésil maintenant. Toutes mes expériences façonnent une nouvelle Nicole qui est plus indépendante, confiante, résiliente, créative et reconnaissante. La gratitude est l'émotion qui me domine maintenant, et je suis heureux d'apprendre quelque chose de nouveau chaque jour avec cette opportunité.