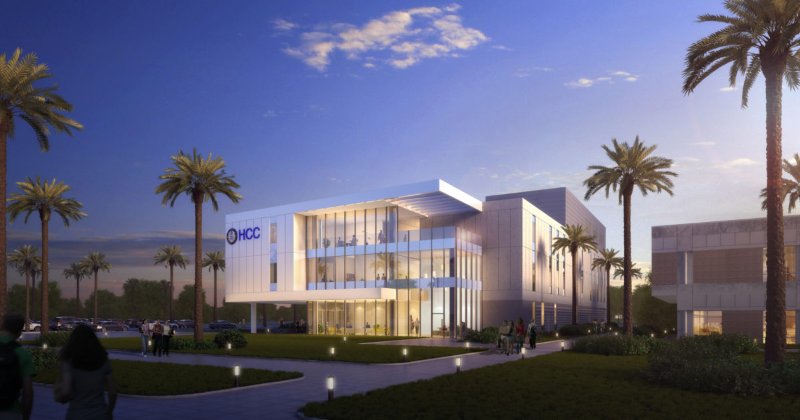 In our effort to bring good content to as many people as possible the text in this blog post has been machine translated so please excuse any mistakes. Thank you!
Mi nombre es Nicole Awad y tengo 21 años. Nací en São Paulo, Brasil, y ya ha pasado un año y medio desde que me mudé a Estados Unidos. Esta no es la primera vez que vivo fuera de mi país. Como estudiante internacional, pasé por un proceso de adaptación que fue un poco doloroso al principio. Por otro lado, vivir en una cultura diferente me hizo abrir mi mente para aprender fuera de mi zona de confort, y no tenía idea de cómo esta oportunidad me transformaría personal y profesionalmente.
Aunque soy un estudiante internacional, una de mis pasiones es trabajar con la gente y poder ayudar a los demás. Esta fue la razón principal que me llevó a elegir psicología como mi especialidad. Además, este es mi último semestre en la universidad, por lo que actualmente me estoy preparando para transferirme a la Universidad del Sur de Florida en el otoño de 2021. Antes de llegar a lacomunidad de Hillsborough Community College (HCC) , completé un año y medio de universidad. en Brasil. Esos últimos años de estudio de psicología me fascinaron más por la belleza del cerebro humano y nuestros patrones de comportamiento. He aprendido mucho sobre la empatía, las relaciones, los traumas, las neurociencias y el arte de escuchar, pero tengo hambre de aprender aún más y estoy emocionado de continuar mi viaje como futura psicóloga. Además, mi objetivo es ayudar a las personas a lo largo de mi carrera futura y siento que ayudé a alguien a encontrar las respuestas a muchas preguntas personales y, en última instancia, les ayudé a encontrar una manera de vivir una vida más ligera.
Me encanta que me desafíen y vivir fuera de mi zona de confort. Sin embargo, también estoy muy apegado emocionalmente a mi familia y, a veces, puede ser bastante difícil vivir lejos de ellos. Pero siempre ha habido un sentimiento dentro de mí que me hizo sentir como una niña pequeña que vive en un gran mundo. Eso suena muy cliché; este sentimiento es como vivir en diferentes culturas, conocer gente de todo el mundo y experimentar diferentes ambientes y culturas son cosas que nutren mi alma de muchas formas. Primero, te dan ganas de vivir intensamente todos los momentos ya que la vida fuera de casa siempre es incierta. En segundo lugar, te sientes aún más agradecido por las personas que te rodean, que suelen convertirse en tu familia. Finalmente, te sientes orgulloso de ti mismo por conquistar tantas cosas con tu arduo trabajo. Más tarde, la sensación de "lo hice yo solo" llega como un regalo.
Mi primera experiencia estudiando en el extranjero fue en 2015, cuando viví durante 6 meses con una familia israelí en Canadá. Yo era joven e inmaduro en ese momento; Solo tenía 15 años y no tenía idea de cómo este tiempo en Canadá transformaría mis perspectivas, mis hábitos, mis comportamientos y me haría valorar mi hogar, mi familia y mis amigos incluso más que antes. Adaptarme a un nuevo entorno no fue fácil, seguro, pero me brindaron todo el apoyo y la atención que necesitaba en ese momento. Tenía un hermano anfitrión mayor que era un verdadero compañero para mí, una madre anfitriona cariñosa y un padre anfitrión aventurero. Me contaron la historia de su familia y cómo era vivir en un kibutz. También tuve una compañera de cuarto que se convirtió en confidente, se llamaba Mariana y era de México. Tuvimos una gran conexión porque sabíamos exactamente el proceso por el que estaba pasando cada uno y las muchas emociones que lo acompañaban. Nunca volví a ser el mismo después de estudiar en el extranjero, y la vida me enseñó a manejar mejor mis sentimientos y enfrentar los desafíos estando solo. Era más maduro, más independiente, más seguro de mí mismo y estaba listo para conquistar mis sueños y seguir mis ambiciones.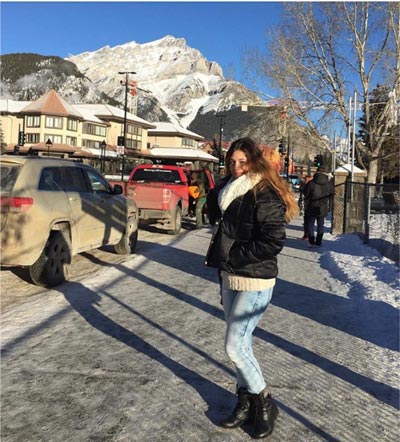 Una foto mía durante mi intercambio en Canadá, en 2015.
Así que aquí estoy ahora, nutriéndome de otra experiencia, pero esta vez quedándome más tiempo en los Estados Unidos. Poder vivir en el extranjero ha sido la mejor experiencia. Me ha hecho más fuerte y estoy agradecido de estar en los EE. UU. Aprendiendo tantas cosas, mientras crezco para ser el mejor profesional que puedo para mis futuros pacientes. También creo que esta experiencia me está ayudando a desarrollar un enfoque humano más amplio al trabajar con personas. Actualmente trabajo como embajadora internacional enHCC y esta oportunidad me está ayudando a desarrollar mis habilidades como futura psicóloga y a ayudar a otros estudiantes internacionales durante su transición a los Estados Unidos. Nunca tendría la oportunidad de trabajar como embajadora, estar en el programa de honores, unirme a clubes, o incluso tener la oportunidad de compartir mi experiencia aquí en el blog Study in the USA, si estuviera en Brasil ahora. Todas mis experiencias están dando forma a una nueva Nicole que es más independiente, segura, resistente, creativa y agradecida. La gratitud es la emoción que me domina ahora, y estoy feliz de aprender algo nuevo todos los días con esta oportunidad.