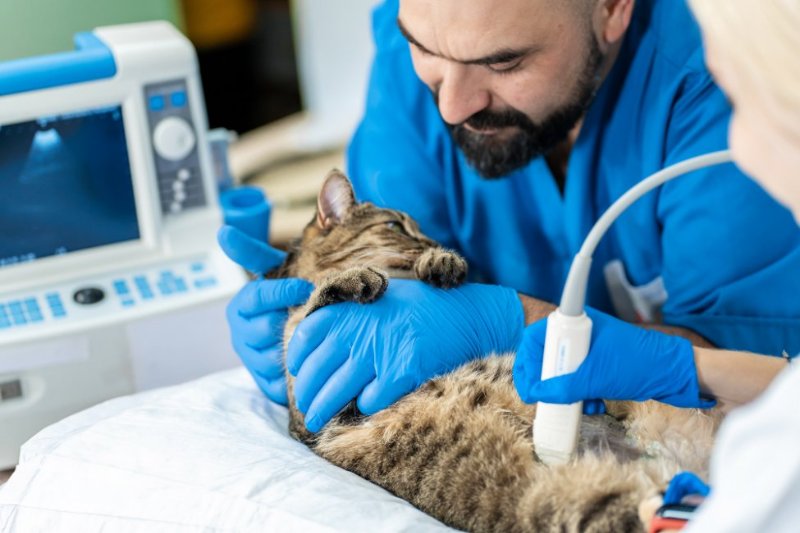 In our effort to bring good content to as many people as possible the text in this blog post has been machine translated so please excuse any mistakes. Thank you!
Semua pemilik hewan peliharaan akan setuju bahwa hewan memiliki cara khusus mereka sendiri untuk membuat senyum di wajah kita dan memberikan rasa tujuan dan kepuasan. Hewan juga dapat memberikan manfaat emosional dan psikologis serta mengurangi rasa kesepian dan keterasingan pada manusia. Jika Anda seorang penyayang binatang dan ingin membangun karier untuk membantu mereka, menjadi dokter hewan mungkin tepat untuk Anda.

Namun, karir di bidang ilmu kedokteran hewan menjamin lebih dari sekedar cinta bawaan pada hewan. Anda harus berempati, sabar, dan komunikator yang baik selain berpengalaman dalam ilmu biologi untuk membantu Anda menangani berbagai tanggung jawab dokter hewan. Selain itu, Anda juga harus mengenal manfaat dan tantangan dari profesi tersebut agar dapat dipersiapkan dengan baik.

Cari tahu kehidupan seperti apa yang Anda harapkan sebagai seorang dokter hewan serta beberapa keuntungan dan tantangan umum dari profesi ini.

Bagaimana rasanya menjadi dokter hewan?
Hari-hari biasa seorang dokter hewan melibatkan perawatan dan perawatan hewan. Rutinitas harian dokter hewan Anda akan melibatkan banyak pengalaman berharga termasuk merawat hewan yang sakit kembali ke kesehatannya, berbicara dengan pemilik tentang merawat hewan mereka dan memberikan vaksinasi. Bergantung pada jenis latihan tempat Anda bekerja, Anda akan menangani hewan peliharaan dalam operasi Anda sendiri atau menelepon ke rumah.

Selain praktik swasta, dokter hewan juga dapat ditunjuk oleh tempat penampungan, LSM, dan pusat zoologi untuk merawat hewan mereka. Bekerja dalam pengaturan ini dapat memberi Anda banyak perbedaan dalam jadwal kerja dokter hewan Anda. Sebagai dokter hewan, Anda mungkin bekerja dengan hewan peliharaan umum seperti anjing dan kucing dan beberapa hewan yang tidak biasa seperti kura-kura, bunglon, atau bahkan spesies eksotis seperti ular.

Manfaat menjadi dokter hewan
Salah satu manfaat terbesar dari mengejar karir kedokteran hewan adalah kesempatan untuk bekerja dengan hewan. Dokter hewan menemukan banyak kepuasan emosional dan profesional dalam memulihkan kesehatan ratusan hewan yang sakit yang merupakan salah satu motivasi besar bagi orang-orang yang mengejar program kedokteran hewan.

Keuntungan penting lainnya dari menjadi dokter hewan adalah variasi dalam rutinitas harian Anda. Tidak ada dua hari yang sama dalam kehidupan seorang dokter hewan. Sebagai dokter hewan, Anda harus memeriksa berbagai jenis hewan dan kondisinya. Anda juga dapat mempertajam keterampilan diagnosis dengan mengidentifikasi penyakit dan kondisi langka pada hewan yang Anda rawat.

Selain pekerjaan yang beragam dan kepuasan profesional, dokter hewan juga mengharapkan pendapatan yang tinggi. Departemen Tenaga Kerja AS melaporkan bahwa dokter hewan mapan di AS dapat menghasilkan mulai dari $ 50.000 hingga $ 200.000 setiap tahun. Mereka yang memiliki sertifikasi tambahan dan pelatihan khusus berpotensi menghasilkan lebih banyak uang.

Selain itu, jika Anda memiliki praktik mapan sendiri, Anda dapat bekerja secara fleksibel dan memilih jumlah pasien yang Anda tangani.

Tantangan menjadi dokter hewan
Meskipun pekerjaan dokter hewan bermanfaat, Anda pasti akan menghadapi dilema emosional terutama saat memilih perawatan yang tepat untuk hewan. Ini mungkin melibatkan eutanasia untuk menghindarkan mereka dari penderitaan yang tidak perlu. Pengalaman-pengalaman ini disebut "kelelahan belas kasih".

Selain itu, menjaga keseimbangan kehidupan kerja yang sehat juga mungkin sulit, terutama jika Anda memiliki praktik sendiri. Tantangan lain termasuk terkena gigitan, cakaran dan memar dari hewan peliharaan yang panik atau ketakutan.

Karena ada banyak pro dan kontra dalam memilih kehidupan sebagai dokter hewan, Anda harus meluangkan waktu untuk memeriksa motivasi dan tujuan hidup Anda sebelum membuat keputusan.

Sudah membuat keputusan untuk menjadi dokter hewan? Fakultas Kedokteran Hewan Universitas St. Matthew adalah tujuan yang tepat untuk Anda. Kurikulum kedokteran hewan SMUSVM yang ketat menawarkan tingkat kelulusan 92% dalam Ujian Lisensi Hewan Amerika Utara (NAVLE) yang bergengsi selama tiga tahun terakhir, dan memegang Keanggotaan Afiliasi ke American Association of Veterinary Medical Colleges.

Klik di sini untuk mempelajari lebih lanjut tentang program ini.