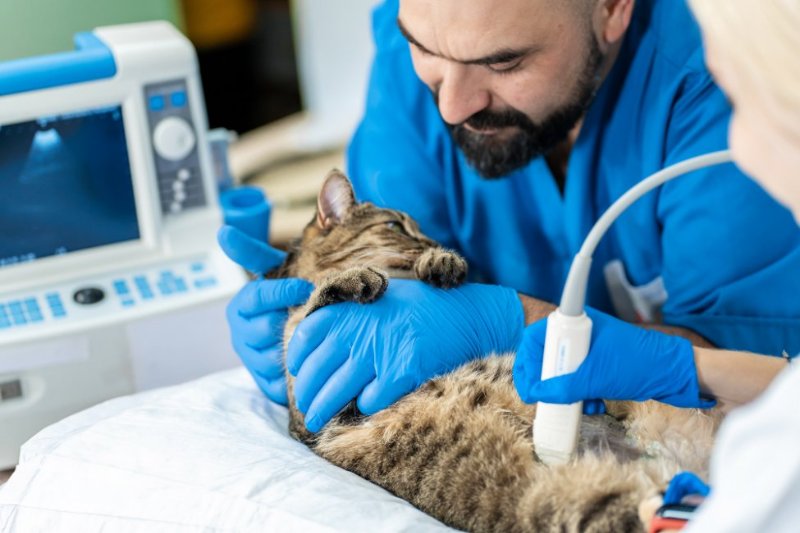 In our effort to bring good content to as many people as possible the text in this blog post has been machine translated so please excuse any mistakes. Thank you!
Tous les propriétaires d'animaux conviendront que les animaux ont leurs propres façons spéciales de mettre un sourire sur nos visages et de fournir un sentiment de but et d'épanouissement. Les animaux peuvent également apporter des avantages émotionnels et psychologiques et réduire les sentiments de solitude et d'isolement chez les êtres humains. Si vous êtes un amoureux des animaux et que vous souhaitez bâtir une carrière en les aidant, être vétérinaire pourrait être fait pour vous.

Cependant, une carrière dans les sciences vétérinaires justifie bien plus qu'un amour inné des animaux. Vous devez être empathique, patient et un bon communicateur en plus d'être bien versé en sciences biologiques pour vous aider à faire face aux différentes responsabilités du vétérinaire. De plus, vous devez également être familier avec les avantages et les défis de la profession afin d'être bien préparé.

Découvrez à quel genre de vie vous pouvez vous attendre en tant que vétérinaire ainsi que certains des avantages et défis communs de la profession.

Qu'est-ce que ça fait d'être vétérinaire?
Une journée typique d'un vétérinaire implique de soigner et de soigner les animaux. Votre routine quotidienne de vétérinaire impliquera de nombreuses expériences enrichissantes, notamment soigner les animaux malades pour leur remettre en santé, parler aux propriétaires des soins de leurs animaux et fournir des vaccins. Selon le type de pratique pour laquelle vous travaillez, vous vous occuperez des animaux de compagnie dans votre propre cabinet ou vous téléphonerez à domicile.

Outre les cabinets privés, les vétérinaires peuvent également être nommés par les refuges, les ONG et les centres zoologiques pour s'occuper de leurs animaux. Travailler dans ces contextes peut vous permettre une grande diversité dans votre horaire de travail vétérinaire. En tant que vétérinaire, vous pouvez travailler avec des animaux de compagnie communs comme les chiens et les chats et certains rares tels que les tortues, les caméléons ou même des espèces exotiques comme les serpents.

Avantages d'être vétérinaire
L'un des plus grands avantages de la poursuite d'une carrière vétérinaire est la possibilité de travailler avec des animaux. Les vétérinaires trouvent une grande satisfaction émotionnelle et professionnelle à restaurer la santé de centaines d'animaux malades, ce qui est l'une des grandes motivations des personnes poursuivant des programmes de médecine vétérinaire.

Un autre avantage notable de devenir vétérinaire est la variation de votre routine quotidienne. Il n'y a pas deux jours pareils dans la vie d'un vétérinaire. En tant que vétérinaire, vous pouvez examiner différents types d'animaux et leurs conditions. Vous pouvez également affiner vos compétences diagnostiques en identifiant les maladies et affections rares chez les animaux que vous traitez.

Outre la diversité du travail et la satisfaction professionnelle, les vétérinaires peuvent également espérer des revenus élevés. Le Département américain du travail rapporte que les vétérinaires établis aux États-Unis peuvent gagner de 50 000 $ à 200 000 $ chaque année. Ceux qui ont des certifications supplémentaires et une formation spécialisée ont le potentiel de gagner encore plus d'argent.

De plus, si vous possédez votre propre cabinet, vous pouvez travailler de manière flexible et choisir le nombre de patients que vous prenez en charge.

Les défis d'être vétérinaire
Bien que le travail du vétérinaire soit gratifiant, vous serez inévitablement confronté à des dilemmes émotionnels, en particulier lors du choix des soins appropriés pour un animal. Cela pourrait impliquer l'euthanasie pour leur épargner des souffrances inutiles. Ces expériences sont appelées «fatigue de compassion».

De plus, il peut également être difficile de maintenir un bon équilibre entre vie professionnelle et vie privée, surtout si vous avez votre propre cabinet. D'autres défis incluent d'être exposé aux morsures, aux égratignures et aux ecchymoses d'animaux qui paniquent ou ont peur.

Comme il y a une part équitable des avantages et des inconvénients à choisir une vie de vétérinaire, vous devriez prendre votre temps pour examiner vos motivations et vos objectifs de vie avant de prendre la décision.

Vous avez déjà pris la décision de devenir vétérinaire? L' école de médecine vétérinaire de l'Université St. Matthew est la bonne destination pour vous. Le programme rigoureux de la SMUSVM en médecine vétérinaire affiche un taux de réussite de 92% au prestigieux North American Veterinary Licensing Examination (NAVLE) au cours des trois dernières années et est membre affilié de l'American Association of Veterinary Medical Colleges.

Cliquez ici pour en savoir plus sur le programme.