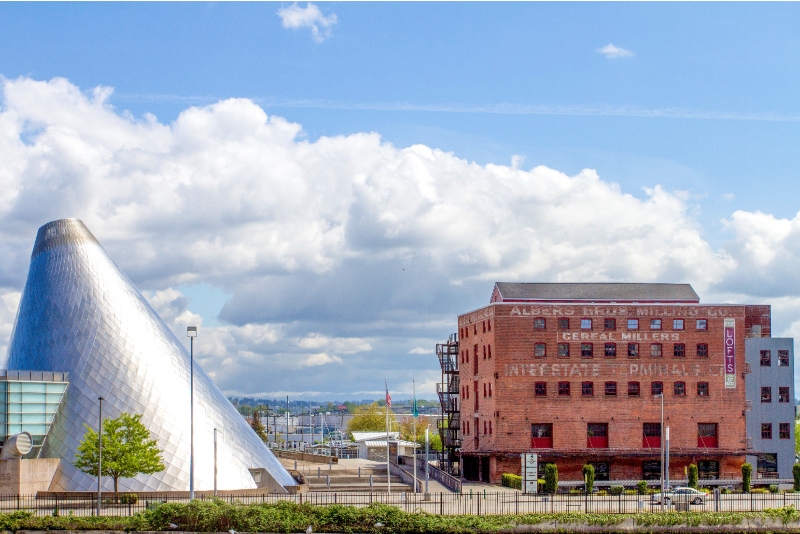 In our effort to bring good content to as many people as possible the text in this blog post has been machine translated so please excuse any mistakes. Thank you!
Por Katie E. Van Wyk
Você já quis simplesmente "experimentar" uma faculdade ou universidade nos Estados Unidos? Com os custos de mensalidades geralmente na casa dos milhares, dar o salto para estudar nos Estados Unidos pode ser assustador. E se houvesse uma maneira de se inscrever por apenas algumas semanas? Bem, agora existe!
O Tacoma Community College está oferecendo aos alunos a oportunidade de participar de um curso online de três semanas neste mês de abril, chamado "Uma Viagem para Tacoma". O curso é voltado para alunos que estão aprendendo inglês que desejam experimentar como é se matricular em um curso online em uma faculdade ou universidade dos Estados Unidos.
Além disso, os alunos podem esperar melhorar suas habilidades no idioma inglês em apenas três semanas!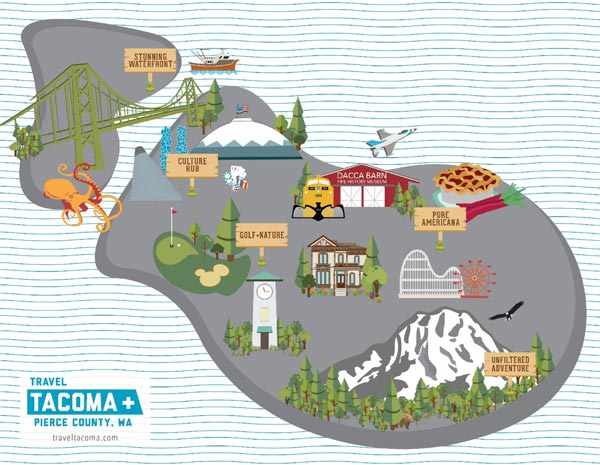 Então, sobre o que é este curso? Há muitas coisas divertidas e interessantes sobre a cidade em que nosso colégio está localizado. Muitas pessoas ouviram falar de Seattle, o centro de tecnologia ao norte, mas muito poucos ouviram falar da bela Cidade do Destino: Tacoma! Faremos uma viagem virtual a Tacoma para aprender sobre os locais, sons e pessoas de Tacoma, no estado de Washington.
E o que os alunos aprenderão? O curso se concentra em melhorar quatro habilidades da língua inglesa:
Leitura: tarefas de leitura semanais com revisão de vocabulário

Redação: melhore a sua gramática e compreenda a estrutura do parágrafo / ensaio

Conversação: Tarefas de vocabulário e pronúncia enviadas com o vídeo

Audição: reuniões duas vezes por semana com o instrutor e colegas para ouvir e responder em inglês
Este curso foi oferecido pela primeira vez no outono de 2020, e o estudante boliviano Elmer compartilhou o seguinte sobre sua experiência: "Aprendi a analisar palavras [em inglês] para maior compreensão gramatical, aprofundar o idioma além de conhecer novos lugares , culturas e pessoas. "
---
| | |
| --- | --- |
| | Assim como em qualquer sala de aula de faculdade dos Estados Unidos, o professor desta classe é um instrutor altamente competente e educado. A professora Emilie Coates-White ensina inglês como segunda língua (ESL) desde 1993 e é diretora do programa de inglês para fins acadêmicos do Tacoma Community College. |
Como nativa do noroeste dos EUA, ela está animada para fazer esta viagem a Tacoma com futuros alunos e ensiná-los sobre o lugar que ela chama de lar.
---
Detalhes do curso do Tacoma Community College:
Datas: 5 a 23 de abril de 2021

Horário do curso: Reuniões AO VIVO todas as segundas e quintas-feiras às 16:00 PST (0:00 UTC).

Taxa do curso: $ 50 USD

A taxa do curso inclui:

Professores altamente qualificados de Inglês para Fins Acadêmicos do Tacoma Community College

Três semanas de instrução do curso (dedicação de tempo de aproximadamente 15 horas no total)

2-3 horas de aulas ao vivo por semana

2-3 horas de curso a serem concluídas em seu próprio tempo por semana

Desenvolvimento de habilidades em inglês em leitura, escrita, fala e compreensão oral

Taxa de inscrição GRATUITA (valor de $ 50) para admissão no Tacoma Community College para estudar em tempo integral no próximo ano acadêmico

Certificado de conclusão do programa

Elegibilidade: os alunos devem ter 16 anos ou mais para participar

Inscrições até: 26 de março de 2021

Inscreva-se aqui: https://tccinternational.wufoo.com/forms/a-trip-to-tacoma/

Questões? Entre em contato com Katie E. Van Wyk (diretora assistente de Alcance Global, Marketing e Admissões no Tacoma Community College) em kvanwyk@tacomacc.edu ou via WhatsApp +1 253 209 1123