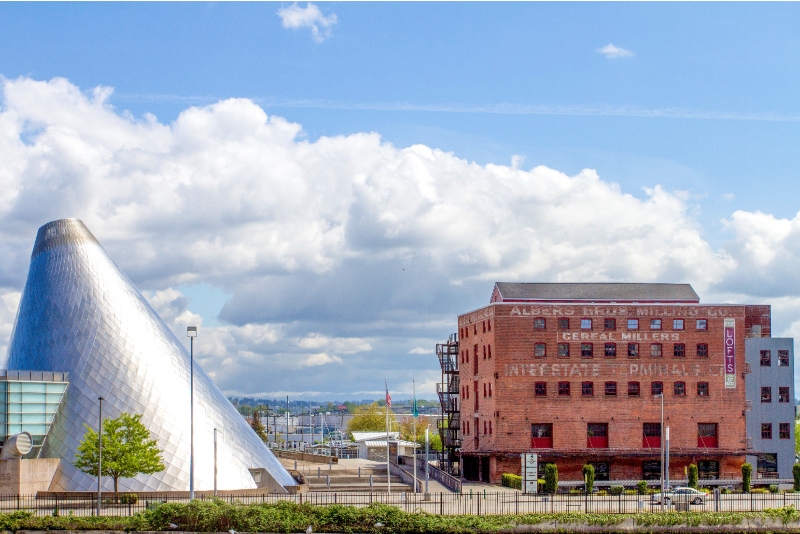 In our effort to bring good content to as many people as possible the text in this blog post has been machine translated so please excuse any mistakes. Thank you!
Oleh Katie E. Van Wyk
Pernahkah Anda hanya ingin "mencoba" perguruan tinggi atau universitas di Amerika Serikat? Dengan biaya kuliah yang seringkali mencapai ribuan, membuat lompatan untuk belajar di Amerika Serikat seringkali bisa menjadi hal yang menakutkan. Bagaimana jika ada cara untuk mendaftar hanya untuk beberapa minggu? Nah, sekarang ada!
Tacoma Community College menawarkan siswa kesempatan untuk mengikuti kursus online tiga minggu pada bulan April ini yang disebut "Perjalanan ke Tacoma". Kelas ini ditujukan untuk pelajar bahasa Inggris yang ingin merasakan bagaimana rasanya mendaftar di kelas online di perguruan tinggi atau universitas AS.
Selain itu, siswa dapat meningkatkan keterampilan bahasa Inggris mereka hanya dalam tiga minggu!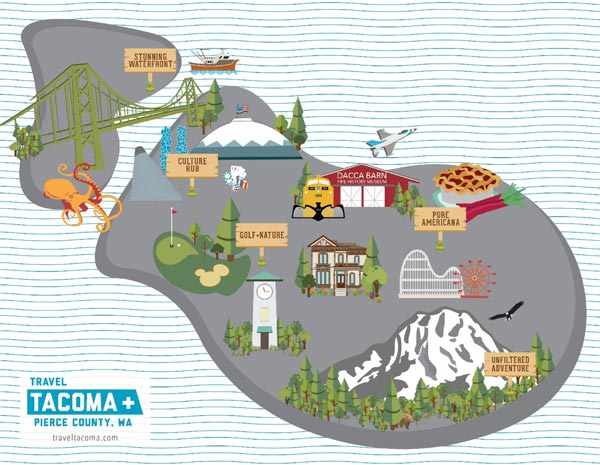 Jadi, tentang apakah kursus ini? Ada banyak hal yang menyenangkan dan menarik tentang kota tempat kampus kita berada. Banyak orang telah mendengar tentang Seattle, pusat teknologi di utara kita, tetapi sangat sedikit yang pernah mendengar tentang Kota Takdir yang indah: Tacoma! Kami akan melakukan perjalanan virtual ke Tacoma untuk mempelajari tentang situs, suara, dan penduduk Tacoma, Negara Bagian Washington.
Dan, apa yang akan dipelajari siswa? Kursus ini berfokus pada peningkatan empat keterampilan bahasa Inggris:
Membaca: Tugas membaca mingguan dengan ulasan kosakata

Menulis: Tingkatkan tata bahasa Anda dan pahami struktur paragraf / esai

Berbicara: Tugas kosakata dan pengucapan dikirimkan dengan video

Mendengarkan: Pertemuan dua kali seminggu dengan instruktur dan teman sekelas untuk mendengarkan dan menanggapi dalam bahasa Inggris
Kursus ini ditawarkan untuk pertama kalinya pada musim gugur tahun 2020, dan siswa Bolivia Elmer berbagi hal berikut tentang pengalamannya, "Saya belajar menganalisis kata-kata [Inggris] untuk pemahaman tata bahasa yang lebih baik, mempelajari bahasa lebih dalam selain mengetahui tempat-tempat baru , budaya, dan orang. "
---
| | |
| --- | --- |
| | Sama seperti ruang kelas perguruan tinggi AS mana pun, profesor di kelas ini adalah instruktur yang sangat kompeten dan berpendidikan. Profesor Emilie Coates-White telah mengajar Bahasa Inggris sebagai Bahasa Kedua (ESL) sejak 1993 dan merupakan direktur fakultas program Bahasa Inggris untuk Tujuan Akademik di Tacoma Community College. |
Sebagai penduduk asli Amerika Serikat Barat Laut, dia senang melakukan perjalanan ini ke Tacoma bersama calon siswa dan mengajari mereka tentang tempat yang dia sebut rumah.
---
Rincian Kursus Tacoma Community College:
Tanggal: 5-23 April 2021

Waktu Kursus: Pertemuan LANGSUNG setiap Senin & Kamis pukul 16:00 PST (0:00 UTC).

Biaya Kursus: $ 50 USD

Biaya kursus termasuk:

Staf pengajar Bahasa Inggris untuk Keperluan Akademik yang sangat terampil dari Tacoma Community College

Tiga minggu instruksi kursus (total komitmen waktu 15 jam)

2-3 jam waktu kelas LANGSUNG per minggu

2-3 jam kursus harus diselesaikan sendiri per minggu

Pengembangan keterampilan bahasa Inggris dalam membaca, menulis, berbicara dan mendengarkan

GRATIS biaya pendaftaran (senilai $ 50) untuk masuk ke Tacoma Community College untuk belajar penuh waktu di tahun akademik mendatang

Sertifikat kelulusan program

Kelayakan: Siswa harus berusia 16 tahun ke atas untuk berpartisipasi

Aplikasi jatuh tempo selambat-lambatnya: 26 Maret 2021

Terapkan Disini: https://tccinternational.wufoo.com/forms/a-trip-to-tacoma/

Ada pertanyaan? Hubungi Katie E. Van Wyk (asisten direktur Penjangkauan Global, Pemasaran, dan Penerimaan di Tacoma Community College) di kvanwyk@tacomacc.edu atau melalui WhatsApp +1 253 209 1123