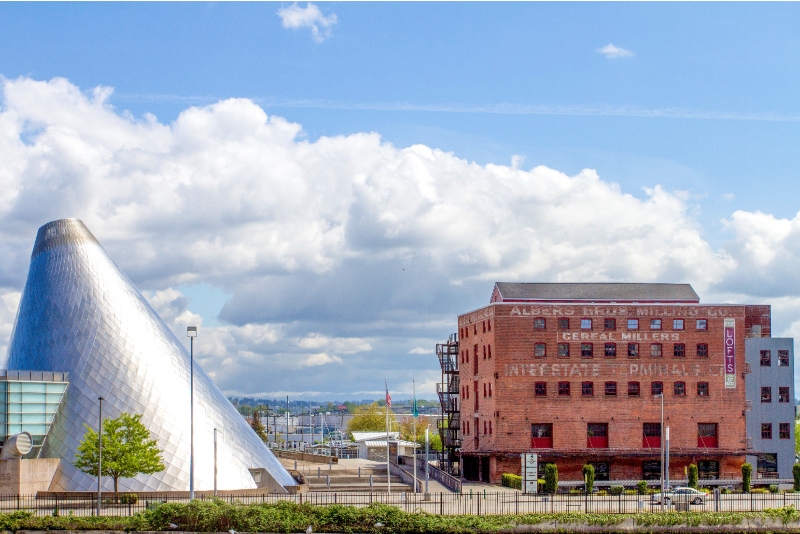 In our effort to bring good content to as many people as possible the text in this blog post has been machine translated so please excuse any mistakes. Thank you!
Por Katie E. Van Wyk
¿Alguna vez has querido simplemente "probar" una facultad o universidad en los Estados Unidos? Con los costos de matrícula a menudo en miles, dar el salto para estudiar en los Estados Unidos a menudo puede ser aterrador. ¿Y si hubiera una forma de inscribirse por unas pocas semanas? Bueno, ahora lo hay!
Tacoma Community College ofrece a los estudiantes la oportunidad de unirse a un curso en línea de tres semanas este abril llamado "Un viaje a Tacoma". La clase está dirigida a estudiantes de inglés que desean experimentar cómo es inscribirse en una clase en línea en un colegio o universidad de EE. UU.
Además, los estudiantes pueden esperar mejorar sus habilidades en el idioma inglés en solo tres cortas semanas.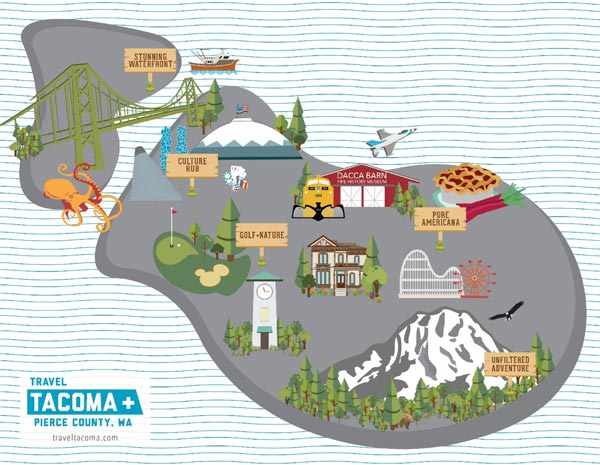 Entonces, ¿de qué se trata este curso? Hay muchas cosas divertidas e interesantes sobre la ciudad en la que se encuentra nuestra universidad. Mucha gente ha oído hablar de Seattle, el centro tecnológico de nuestro norte, pero muy pocos han oído hablar de la hermosa Ciudad del Destino: ¡Tacoma! Realizaremos un viaje virtual a Tacoma para conocer los lugares, los sonidos y la gente de Tacoma, estado de Washington.
¿Y qué aprenderán los estudiantes? El curso se enfoca en mejorar cuatro habilidades del idioma inglés:
Lectura: asignaciones de lectura semanales con repaso de vocabulario

Escritura: mejore su gramática y comprenda la estructura de párrafos / ensayos

Habla: Tareas de vocabulario y pronunciación enviadas con video

Escuchar: reuniones dos veces por semana con el instructor y los compañeros de clase para escuchar y responder en inglés.
Este curso se ofreció por primera vez en el otoño de 2020, y el estudiante boliviano Elmer compartió lo siguiente sobre su experiencia: "Aprendí a analizar palabras [en inglés] para una mayor comprensión gramatical, profundizar en el idioma además de conocer nuevos lugares , culturas y personas ".
---
| | |
| --- | --- |
| | Al igual que cualquier aula universitaria de los EE. UU., El profesor de esta clase es un instructor altamente competente y educado. La profesora Emilie Coates-White enseña inglés como segundo idioma (ESL) desde 1993 y es la directora de la facultad del programa de inglés para fines académicos de Tacoma Community College. |
Como nativa del noroeste de EE. UU., Está emocionada de emprender este viaje a Tacoma con posibles estudiantes y enseñarles sobre el lugar al que ella llama hogar.
---
Detalles del curso de Tacoma Community College:
Fechas: 5 al 23 de abril de 2021

Duración del curso: Reuniones en VIVO todos los lunes y jueves a las 16:00 PST (0:00 UTC).

Costo del curso: $ 50 USD

El precio del curso incluye:

Profesores de inglés para fines académicos altamente capacitados de Tacoma Community College

Tres semanas de instrucción del curso (~ compromiso de tiempo de 15 horas en total)

2-3 horas de clase EN VIVO por semana

2-3 horas de trabajo de curso para completar en su propio tiempo por semana

Desarrollo de habilidades en inglés para leer, escribir, hablar y escuchar

Tarifa de solicitud GRATUITA (valor de $ 50) para la admisión a Tacoma Community College para estudiar a tiempo completo en el próximo año académico

Certificado de finalización del programa

Elegibilidad: los estudiantes deben tener 16 años o más para participar

Las solicitudes deben presentarse a más tardar el: 26 de marzo de 2021

Aplicar aquí: https://tccinternational.wufoo.com/forms/a-trip-to-tacoma/

¿Preguntas? Comuníquese con Katie E. Van Wyk (directora asistente de alcance global, marketing y admisiones en Tacoma Community College) en kvanwyk@tacomacc.edu o por WhatsApp +1253209 1123