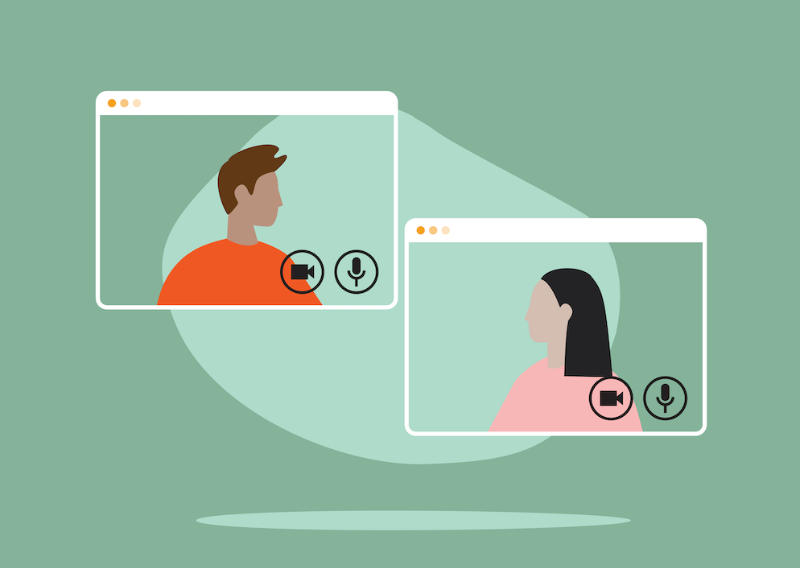 In our effort to bring good content to as many people as possible the text in this blog post has been machine translated so please excuse any mistakes. Thank you!
Pietro Rossini tarafından
Yurtdışında, kendi ülkesinden uzakta yaşamanın ve yeni bir dili nasıl konuşacağını öğrenmenin nasıl bir şey olduğunu biliyor. Ama şimdi doğduğu ABD'de ve uluslararası öğrencilerin yaşam hedeflerine ulaşmalarına yardımcı oluyor. Anne Roberti, Framingham Eyalet Üniversitesi'nde (FSU) ESL programının müdür yardımcısıdır. İkinci bir dil öğretme tutkusu, henüz 7 yaşındayken başladı. Aslında ilkokulda Fransızca öğrenmeyi seçti ve birinci sınıftan beri onu seviyordu. Daha sonra liseye başladığında, yeni diller öğrenme tutkusu İspanyolca ve Latince ile büyüdü. Ancak, rüyası gerçek olmaya başladığında üniversitenin ilk yılındaydı. Sonunda önce Fransa'da sonra da Ekvador'da yurtdışında eğitim alma fırsatı buldu.
"Yurtdışındaki deneyimim, ABD'ye gelen öğrencileri daha iyi anlamama yardımcı oluyor çünkü neyin neye benzediğini biliyorum!" Gerçekten de Anne, yeni bir ülkeye gelmenin ve yurtları yabancılarla paylaşmanın zorluklarıyla yüzleşmenin; yeni bir dil öğrenmenin; fikirlerini ve ihtiyaçlarını ifade etmenin zorluğunu kendi başına deneyimlemişti. "Ve ilk sefer zorlayıcı ama arkadaşların ve iyi öğretmenlerin yardımıyla daha az zorlaşıyor. " Anne, deneyiminden dolayı ABD'ye yüksek öğrenim için daha fazla öğrencinin geldiği bir zamanın farkında. Şu anda ABD'deki uluslararası öğrenciler için en büyük zorluğun mevcut göçmenlik politikaları olduğunu düşünüyor; ancak, gelecek için umutlu olmaya devam ediyor .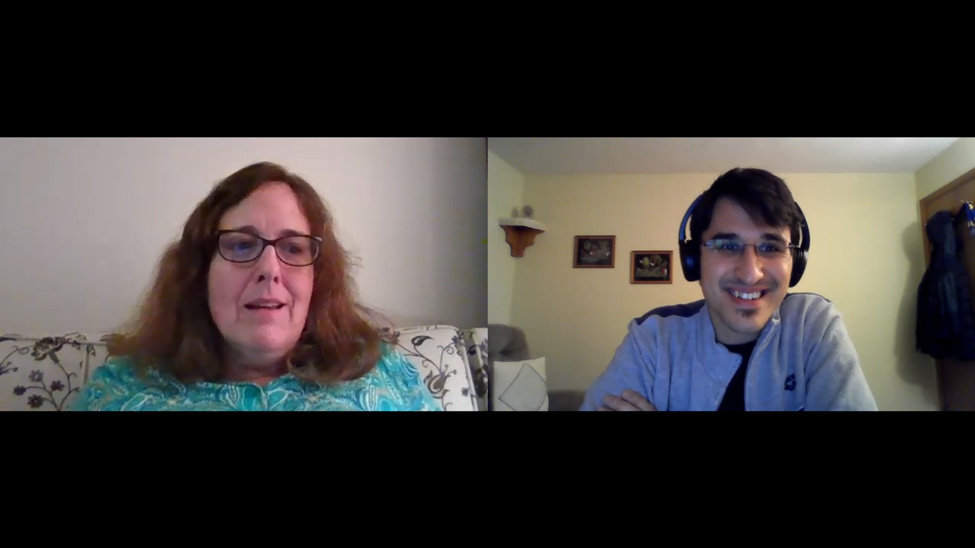 Zoom ile ilgili röportaj sırasında Anne Roberti ve Pietro Rossini.
Ama asla umutsuzluğa kapılmayın. "Herkesin yurt dışına seyahat etme fırsatı olmalı. Bu çok zenginleştirici bir deneyim! " Anne, ABD'ye gelmenin dünya çapındaki öğrenciler için büyük bir şans olduğunu paylaşıyor. "ABD, pek çok kültür ve farklı bakış açıları bulabileceğiniz bir ülke. Amerika Birleşik Devletleri'nin güzelliği bu! " Anne'nin en büyük memnuniyeti, bazı öğrencilerinin hedeflerine ulaştığını her gördüğünde. Birisi geri döndüğünde kendi başarılarını anlattığında minnettar. "Hedeflerine ulaşabilen bir öğrenciden daha iyisi yoktur ve bu yolculuğun bir parçası olduğumu bilmek bana neşe veriyor."
Pandemi dünya çapında eğitimi değiştirdi ve Anne'nin ESL programını da etkiledi. Başlangıçta hiç kimsenin COVID-19'u bir salgın olarak göremediğini paylaşıyor. "Bunun çok tehlikeli bir hastalık olduğunu düşündük, ancak dünyayı olduğu gibi etkileyebilecek hiçbir şey yok." Ve aslında FSU çok akıllıca davrandı. Bahar tatilinden sonra okul bize uzaktan öğrenmeye geçmemizi emretti. Dahası, programların devam etmesini sağlamak için üniversite, öğretmenleri Zoom ve diğer platformları nasıl kullanacakları konusunda eğitmek için atölye çalışmaları düzenledi. Anne şunları söylüyor: "Bu programı daha önce hiç duymadık ama şimdi günlük ekmeğimiz haline geldi." Ve devam ediyor, "Öğrenciler çok dirençliler. Bu değişime çok iyi adapte oldular. " Elbette bu salgın nedeniyle gelecekte eğitim aynı görünmeyecek. Umarım ondan sonra sınıfa geri döneriz; ancak bu çevrimiçi platformlar, yeni öğrenme yollarının mümkün olduğunu gösterdi. Ve belki bazı üniversiteler salgından sonra programları için hala hibrit modeller kullanıyor olabilir. "
Diğer öğretmenler için bile Anne'in bazı tavsiyeleri var: "Bir öğretmen açık fikirli olmalı ve öğrencilerinden öğrenebilmelidir. Öğrencilerin öğrenme sürecine uyum sağlayamayan bir öğretmen iyi bir öğretmen değildir. Onları dinlemeli ve seviyelerine göre esnek olmalıyım. "
Anne, yurtdışında yaşama fırsatına sahip, dilbilim alanında tutkulu bir doktora öğretmenidir. Bu deneyim, kendisini hedeflerine ulaşmak için ABD'ye gelen diğer uluslararası öğrencilerin yerine koymasını sağlar. Onun bakış açısı, pandemi sırasında bile tüm zorlukların ve zorlukların üstesinden birlikte gelebileceğimizi umuyor bize. Yurtdışında okumanın değerli bir deneyim olduğuna dair bir başka tanıklık.
---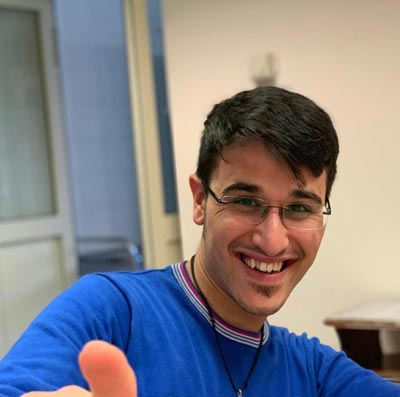 Pietro Rossini, Framingham Eyalet Üniversitesi'nde Xaverian Misyoner ve ESL öğrencisidir. Boston Üniversitesi'nde gazetecilik alanında yüksek lisans eğitimi almak amacıyla Ocak 2020'de ABD'ye geldi. Hayali, dünya çapında insanlık hikayelerini toplamak ve paylaşmak, dünyayı tek bir aile yapmak.