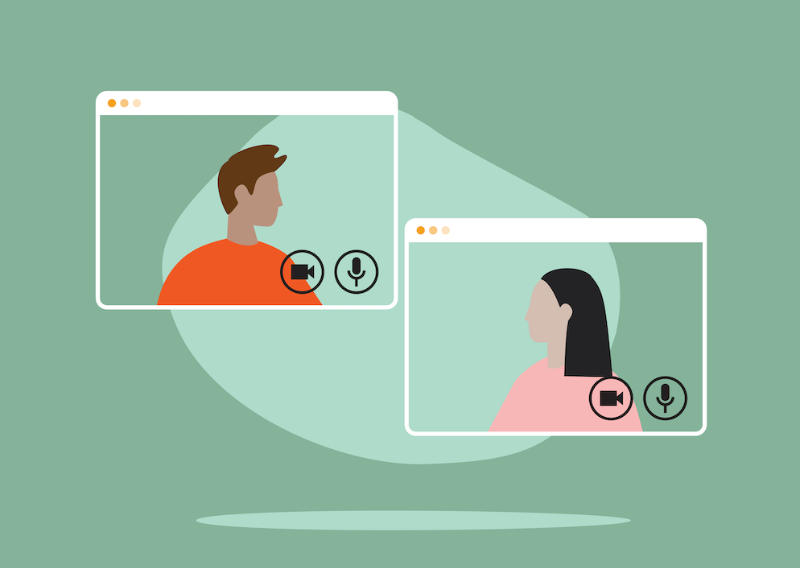 In our effort to bring good content to as many people as possible the text in this blog post has been machine translated so please excuse any mistakes. Thank you!
Por Pietro Rossini
Ela sabe como é morar no exterior, longe de seu país, e aprender a falar um novo idioma. Mas agora ela está nos Estados Unidos, onde nasceu, e ajuda estudantes internacionais a alcançar seus objetivos de vida. Anne Roberti é a diretora assistente do programa ESL na Framingham State University (FSU). Sua paixão pelo ensino de um segundo idioma começou quando ela tinha apenas 7 anos. Na escola primária, na verdade, ela escolheu estudar francês, e ela adorou desde a primeira aula. Quando ela começou o ensino médio, sua paixão por estudar novos idiomas cresceu com o espanhol e o latim. Porém, foi no primeiro ano de faculdade que seu sonho começou a se tornar realidade. Finalmente, ela teve a oportunidade de estudar no exterior, primeiro na França e depois no Equador.
"Minha experiência no exterior me ajuda a entender melhor os alunos que vêm para os Estados Unidos porque sei como é!" Na verdade, Anne experimentou por si mesma o que significa chegar a um novo país e enfrentar os desafios de compartilhar os dormitórios com estranhos; aprender um novo idioma; a dificuldade de expressar suas ideias e necessidades. "E a primeira vez é desafiadora, mas com a ajuda de amigos e bons professores, torna-se menos difícil. " Também por causa de sua experiência, Anne está ciente de uma época em que mais estudantes vieram para os EUA para estudar. Ela acha que o maior desafio agora para os estudantes internacionais nos EUA são as políticas de imigração atuais; no entanto, ela continua esperançosa para o futuro .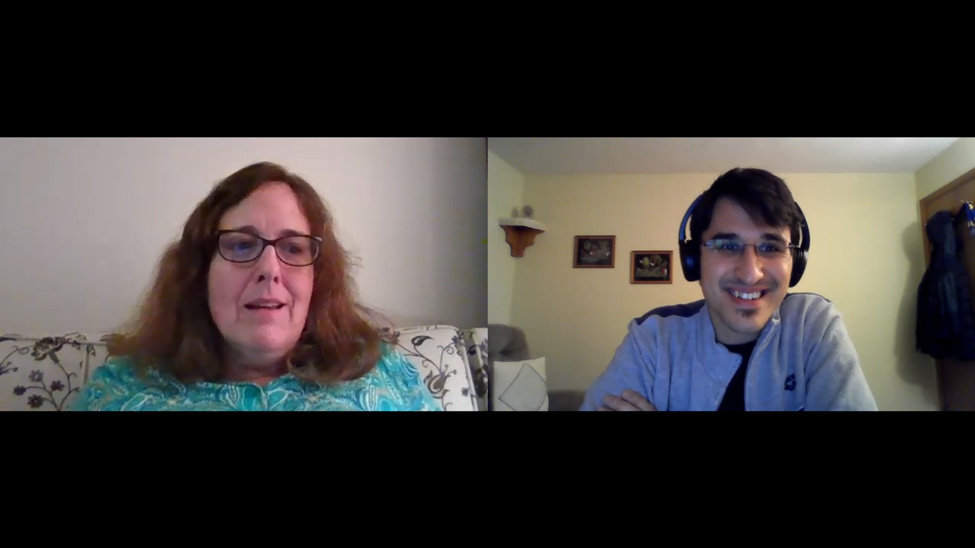 Anne Roberti e Pietro Rossini durante entrevista ao Zoom.
Mas nunca se desespere. "Todos deveriam ter a oportunidade de viajar para o exterior. É uma experiência tão enriquecedora! " Anne compartilha que vir para os Estados Unidos é uma grande chance para estudantes em todo o mundo. "Os EUA são um país onde se encontram muitas culturas e diferentes pontos de vista. Essa é a beleza dos Estados Unidos! " A maior satisfação de Anne é cada vez que ela pode ver alguns de seus alunos alcançando seus objetivos. Ela fica grata quando alguém volta para ela contando suas próprias realizações. "Não há nada melhor do que um aluno que consegue atingir seus objetivos, e saber que fiz parte dessa jornada me dá muita alegria."
A pandemia mudou a educação em todo o mundo e afetou o programa de ESL de Anne também. Ela conta que, no início, ninguém era capaz de ver a COVID-19 como uma pandemia. "Achamos que era uma doença muito perigosa, mas nada que pudesse ter afetado o mundo da maneira que está acontecendo." E, na verdade, a FSU agiu com muita sabedoria. Depois das férias de primavera, de fato, a escola ordenou que mudássemos para o ensino à distância. Além disso, para dar continuidade aos programas, a universidade criou oficinas para treinar professores no uso do Zoom e outras plataformas. "Nunca ouvimos falar desse programa antes", comenta Anne, "mas agora ele se tornou nosso pão de cada dia". E ela continua: "Os alunos são muito resistentes. Eles se adaptaram muito bem a essa mudança ". Com certeza, a educação não será a mesma no futuro por causa desta pandemia. "Espero que possamos voltar para a aula depois; no entanto, essas plataformas online mostraram que novas formas de aprendizagem são possíveis. E talvez algumas universidades ainda possam usar modelos híbridos para seus programas após a pandemia. "
Mesmo para outros professores, Anne tem alguns conselhos: "Um professor deve ter a mente aberta e ser capaz de aprender com seus alunos. Um professor que não consegue se ajustar ao processo de aprendizagem dos alunos não é um bom professor. Devo ouvi-los e ser flexível de acordo com seu nível. "
Anne é uma apaixonada professora de doutorado em linguística que teve a oportunidade de viver no exterior. Essa experiência permite que ela se coloque no lugar de outros estudantes internacionais que vêm aos Estados Unidos para alcançar seus objetivos. Sua perspectiva nos dá esperança de que juntos possamos superar todas as dificuldades e desafios, mesmo durante a pandemia. Outro testemunho de que estudar no exterior é uma experiência que vale a pena.
---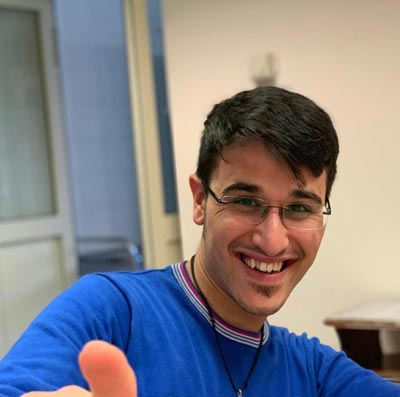 Pietro Rossini é um Missionário Xaveriano e estudante de ESL na Framingham State University . Ele veio para os Estados Unidos em janeiro de 2020 com o objetivo de estudar para um mestrado em jornalismo na Universidade de Boston. Seu sonho é coletar e compartilhar histórias da humanidade ao redor do globo, tornando o mundo uma única família.