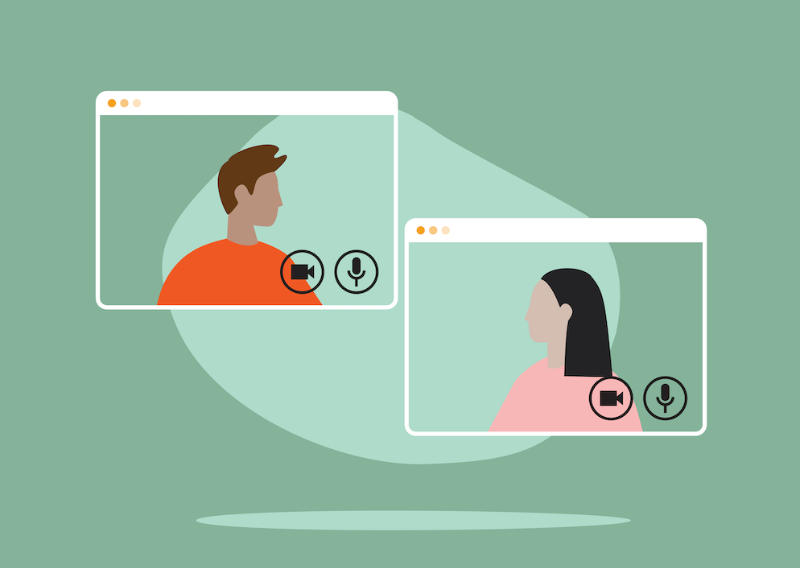 In our effort to bring good content to as many people as possible the text in this blog post has been machine translated so please excuse any mistakes. Thank you!
Oleh Pietro Rossini
Dia tahu bagaimana rasanya tinggal di luar negeri, jauh dari negaranya sendiri, dan belajar bagaimana berbicara bahasa baru. Tapi sekarang dia ada di AS, tempat dia dilahirkan, dan membantu siswa internasional mencapai tujuan hidup mereka. Anne Roberti adalah asisten direktur program ESL di Framingham State University (FSU). Semangatnya untuk mengajar bahasa kedua dimulai saat dia baru berusia 7 tahun. Di sekolah dasar, dia memilih untuk belajar bahasa Prancis, dan dia menyukainya sejak kelas satu. Ketika dia kemudian mulai sekolah menengah, hasratnya untuk mempelajari bahasa baru tumbuh dengan bahasa Spanyol dan Latin. Namun, di tahun pertama kuliah mimpinya mulai menjadi sesuatu yang nyata. Akhirnya, dia mendapat kesempatan untuk belajar di luar negeri terlebih dahulu di Prancis dan kemudian di Ekuador.
"Pengalaman saya di luar negeri membantu saya untuk lebih memahami siswa yang datang ke AS karena saya tahu seperti apa!" Memang, Anne telah mengalami sendiri apa artinya tiba di negara baru dan menghadapi tantangan berbagi asrama dengan orang asing; untuk belajar bahasa baru; kesulitan mengekspresikan ide dan kebutuhannya. "Dan pertama kali menantang tapi dengan bantuan teman dan guru yang baik, itu menjadi lebih mudah. " Juga karena pengalamannya, Anne menyadari saat lebih banyak siswa datang ke AS untuk pendidikan tinggi. Dia berpikir bahwa tantangan terbesar saat ini bagi siswa internasional di AS adalah kebijakan imigrasi saat ini; namun, dia tetap berharap untuk masa depan .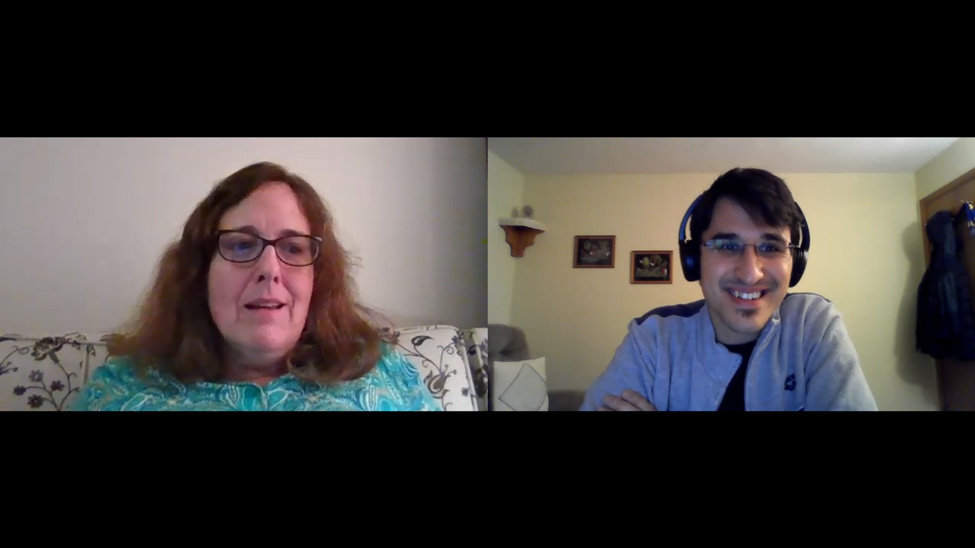 Anne Roberti dan Pietro Rossini selama wawancara di Zoom.
Tapi jangan pernah putus asa. "Setiap orang harus memiliki kesempatan untuk bepergian ke luar negeri. Benar-benar pengalaman yang memperkaya! " Anne berbagi bahwa datang ke AS adalah kesempatan besar bagi siswa di seluruh dunia. "AS adalah negara di mana Anda dapat menemukan begitu banyak budaya dan sudut pandang yang berbeda. Itulah keindahan Amerika Serikat! " Kepuasan terbesar Anne adalah setiap kali dia dapat melihat beberapa muridnya mencapai tujuannya. Dia hanya bersyukur ketika seseorang kembali menceritakan pencapaiannya sendiri. "Tidak ada yang lebih baik daripada seorang siswa yang mampu mencapai tujuannya, dan mengetahui bahwa saya adalah bagian dari perjalanan itu memberi saya kegembiraan."
Pandemi telah mengubah pendidikan di seluruh dunia, dan itu memengaruhi program ESL Anne juga. Dia berbagi bahwa pada awalnya tidak ada yang bisa melihat COVID-19 sebagai pandemi. "Kami hanya mengira itu penyakit yang sangat berbahaya, tetapi tidak ada yang dapat memengaruhi dunia seperti yang dilakukannya." Dan sebenarnya, FSU bertindak sangat bijak. Setelah liburan musim semi, memang sekolah memerintahkan kami untuk beralih ke pembelajaran jarak jauh. Selain itu, untuk menjaga program tetap berjalan, universitas mengadakan lokakarya untuk melatih para guru tentang cara menggunakan Zoom dan platform lainnya. "Kami belum pernah mendengar tentang program ini sebelumnya," komentar Anne, "tetapi sekarang ini telah menjadi makanan harian kami." Dan dia melanjutkan, "Siswa sangat tangguh. Mereka beradaptasi dengan sangat baik terhadap perubahan ini. " Yang pasti pendidikan tidak akan terlihat sama di masa depan karena pandemi ini. "Saya berharap kami akan kembali ke kelas setelah itu; namun, platform online ini menunjukkan bahwa cara belajar baru dimungkinkan. Dan mungkin beberapa universitas masih menggunakan model hybrid untuk program mereka setelah pandemi. "
Bahkan untuk guru lain, Anne memiliki beberapa nasihat: "Seorang guru harus berpikiran terbuka dan mampu belajar dari murid-muridnya. Guru yang tidak mampu menyesuaikan diri dengan proses belajar siswa bukanlah guru yang baik. Saya harus mendengarkan mereka dan fleksibel sesuai dengan level mereka. "
Anne adalah seorang guru PhD di bidang linguistik yang memiliki kesempatan tinggal di luar negeri. Pengalaman ini memungkinkannya untuk menempatkan dirinya pada posisi siswa internasional lainnya yang datang ke AS untuk mencapai tujuan mereka. Perspektifnya memberi kami harapan bahwa bersama-sama kami dapat mengatasi semua kesulitan dan tantangan bahkan selama pandemi. Kesaksian lain bahwa belajar di luar negeri adalah pengalaman yang berharga.
---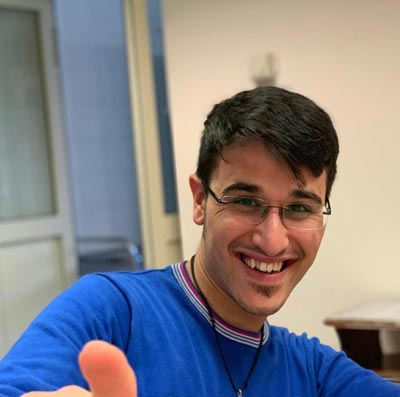 Pietro Rossini adalah misionaris Xaverian dan mahasiswa ESL di Framingham State University . Ia datang ke AS pada Januari 2020 dengan tujuan belajar untuk master seni di bidang jurnalisme di Universitas Boston. Mimpinya adalah mengumpulkan dan berbagi cerita tentang kemanusiaan di seluruh dunia, menjadikan dunia satu keluarga.