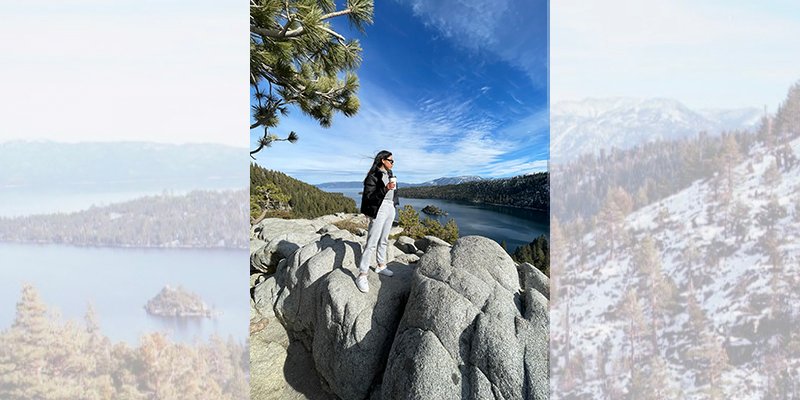 In our effort to bring good content to as many people as possible the text in this blog post has been machine translated so please excuse any mistakes. Thank you!
By Alejandra Salas
Before spring 2021 started, I wanted to do a hike to one of my favorite places around Lake Tahoe in California: Emerald Bay National Park. It was a sunny day and perfect weather to be outdoors before a huge snowstorm approached the area, so I decided to wake up early and hit the road. Coming from Tahoe City towards West Lake Boulevard Highway 89, you get to see the lake while driving and most importantly, there are local markets and bakeries such as the Tahoe House Bakery where you can stop by to get sweet delicacies like their famous hazelnut croissant and roasted coffee before heading to Emerald Bay, which is a 40-minutes drive away. I personally encourage everybody to have a good music playlist and enjoy the drive while being surrounded by the mesmerizing nature around Tahoe.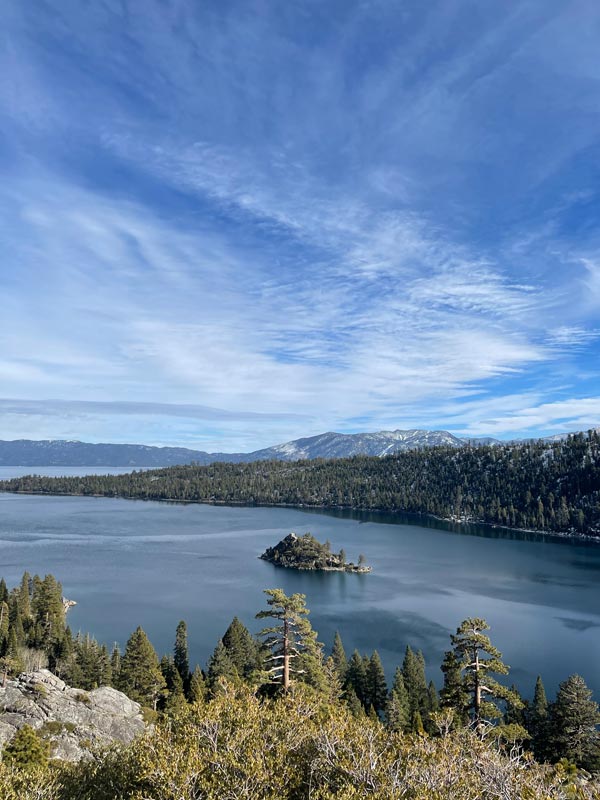 Once there, I noticed that there weren't many parking spots available and most of them on the side of the road (the small parking lot usually fills up first thing in the morning), so going early is most recommended to avoid these types of issues. Luckily, I was able to find a spot without squeezing to the limits, and once out of the car, I stared at the stunning scenery of the high mountains and the Lake, but the best was yet to come. Walking towards the viewpoint you get to see huge boulders that allow you to walk in and admire the panoramic view between turquoise water, the mountain range and the Fannette Island, looking almost like a hidden oasis in the forest.
At the viewpoint, I stopped and took some time just to enjoy myself. Also, It was the perfect silent moment to clear my mind, recharge my energy and mind and set my goals for the beginning of the semester. I highly recommend exploring the outdoors when in blurry days, which helps to restart the mind and somehow gives you this sense of clarity. The Emerald Bay State Park is huge, so after checking the viewpoint, I crossed the road and took the trail up to the Inspiration Point which is an easy access and quick hike from the bottom. After all, I am glad I spent my last day of vacation in this special place, where I get to appreciate the almighty nature.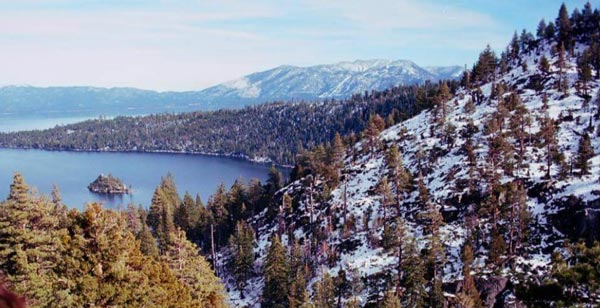 Here is a photo I took from Inspiration Point
---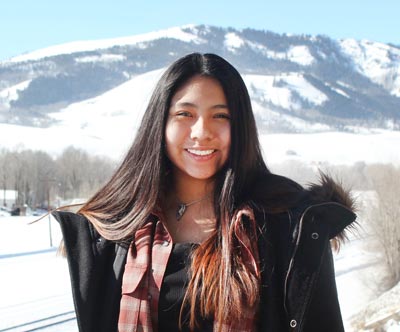 A
Alejandra Salas from Lima, Peru, is an architecture student and new International Peer Mentor at Truckee Meadows Community College.