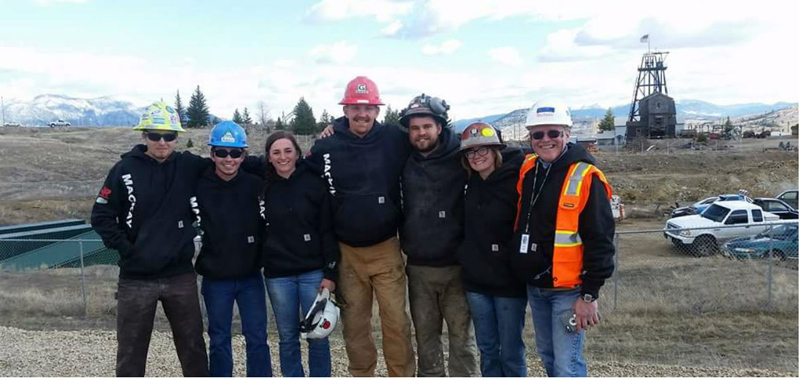 In our effort to bring good content to as many people as possible the text in this blog post has been machine translated so please excuse any mistakes. Thank you!
As part of an Intercollegiate Mining Competition, held in April, University of Nevada, Reno School of Earth Sciences and Engineering students received the first place award in the overall co-educational division.
From the UNR Nevada Today news page:
A team of mining engineering students, the Mackay Muckers, from University of Nevada, Reno, competed in numerous old-time mining events at the 38th annual Intercollegiate Mining Competition – earning them first place in the overall co-educational division. There were seven events in total, five of which consisted of the entire team, and the other two events consisted of two-man teams.

The first five events put the competitors' knowledge and skill to the test by examining how fast they could drill the deepest hole in rock, saw through a 6-by-6 inch piece of timber, find five lead bb's in a gold pan, fill two-ton ore carts with dirt, and set up and tear down a section of railroad track.

The other two events required two team members to use a pneumatic drill on a single leg and drill as far as possible into rock for three minutes. In the last event, competitors got 45 minutes to survey a 150-foot closed traverse and calculate the end point.
You can read the full article here.