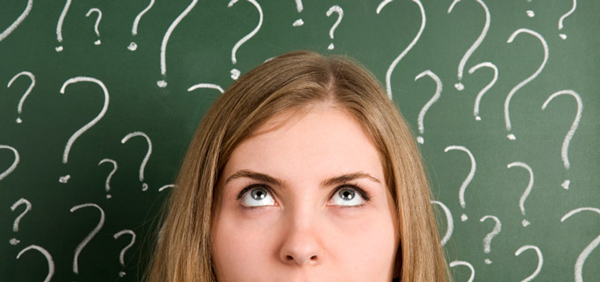 In our effort to bring good content to as many people as possible the text in this blog post has been machine translated so please excuse any mistakes. Thank you!
by Jessica de Souza
Are you interested in coming to the U.S.? Are you planning to study in an undergraduate or a graduate school? If yes, that's a very good thing! But let me ask you another question before continuing the post: Do you REALLY know what are you going to study? Have you decided on your major yet?
Well, choosing a major is not an easy thing to do. Some people already know what they want to do for the rest of their lives. But some people don't. And this post is to help you to decide what you want to study when you come to the U.S., because we want to make sure you have the best experience possible!
When we are in our senior year of high school, we have to start thinking about choosing a major and a list of universities to start the best time of our life: college. This may be a struggle for some students. One very interesting thing to do if you are in doubt is to learn about yourself first.
That's what some universities do with the students in the beginning of college, to make sure their chosen major is a good fit. Because if you start to think about it... Do you really know yourself? It is important, before starting a major to know a few things about yourself: what amazes you, what really makes you happy or angry, what do you like to do, what makes you feel proud of yourself, what do you do with passion and what do you feel grateful for. If you know the answer for these things, that's a great start!
But now, I would like to tell you an interesting thing that happened to me when I went to the U.S. I did a personality test (MBTI) in a class activity and the results surprised me a lot because I thought I knew myself well, and the test proved to me that I don't. After the test I could understand why I struggle at some things and how to solve some problems.
The personality test showed me whether I am an introvert or an extrovert, if I am a sensing person or an intuitive person, if I am a feeling person or a thinking person and if I am a judging person or a perceiving one.
Well, what does it mean? These words that best describe you are important to you when deciding a career. The words that you saw above, when refined to four, indicate your personality type. There are 16 types of personality, and the good news is that there is no personality type that is incorrect! Everyone in the world would have one of the 16 types and once you know your type, you will have a list of potential careers that you might be successful with.
I hope that this post helped you to decide your career! Have a nice time in the U.S.A.!
Jessica de Souza is a second year student of Telecommunications Engineering at the Federal Institute of Santa Catarina. She studied Electrical and Computer Engineering at University of Nevada, Reno.