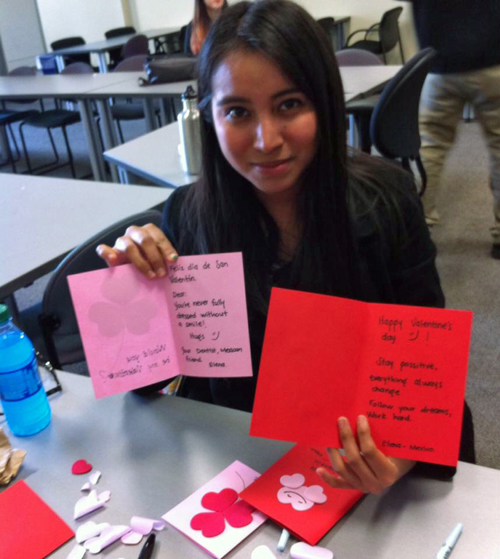 In our effort to bring good content to as many people as possible the text in this blog post has been machine translated so please excuse any mistakes. Thank you!
In preparation for Valentine's Day on Sunday, February 14, Intensive English Program students at the University of Texas at Austin made lovely Valentine's cards to donate to needy children in central Texas.
UT Austin offers two unique intensive English programs:
ENGLISH LANGUAGE PROGRAM (ELP)
This program consists of seven levels, from beginner to advanced. Each level is divided into four courses- Listening/Speaking, Writing, Reading/Discussion, Grammar/Idioms. Our ELP program prepares students to enter university or college in the US, as well as preparing students who want to improve their English for personal or professional reasons. Students can choose intensive or part-time study depending on their visa.
ACADEMIC ENGLISH PROGRAM (AEP)
This program is designed for students who already hold a bachelor's degree are preparing to enter a Master's or Ph.D. program. AEP has four levels: low-intermediate, intermediate, high-intermediate, and advanced. The core AEP courses are: Academic Writing, Grammar and Idioms, Listening/Speaking, and Reading/Discussion. Our average class size is 12 students per class.
You can find University of Texas at Austin Intensive English Study Program details and tuition fees here.