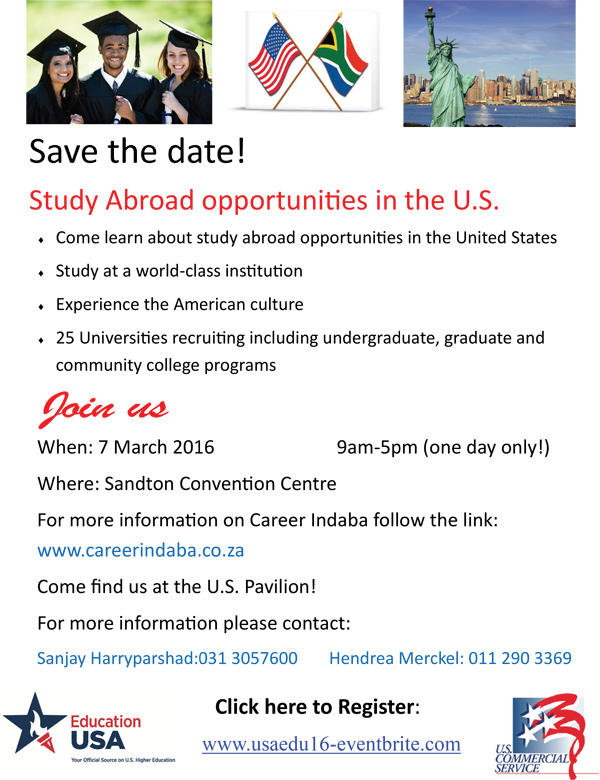 In our effort to bring good content to as many people as possible the text in this blog post has been machine translated so please excuse any mistakes. Thank you!
The following USA Higher Education Student Fairs are one month away!
Click on the links below for more information and to register.
Johannesburg, South Africa - March 7, 2016
Organized by U.S. Commercial Service with EducationUSA.
Study in the USA is a proud partner of U.S. Commercial Service.