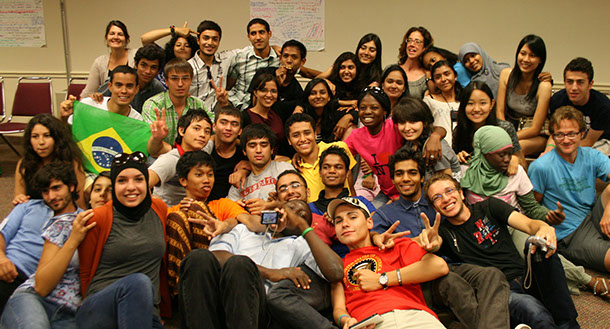 In our effort to bring good content to as many people as possible the text in this blog post has been machine translated so please excuse any mistakes. Thank you!
Specifications, program features and session dates for the 2016 EducationUSA Academy at the University of Arkansas are as follows:
These are 3 week summer programs for students age 15-17​.
Each program features:
Intensive interactive English language classes
College prep specific to the US higher education system
Interaction with American high school students in other summer programs
Instruction on all fields of study, including: STEM (Science Technology Engineering and Math); Business, Supply Chain Management, Agriculture, Medicine, International Relations, and many, many more..
Model United Nations sessions
Recreational, social & cultural activities
Session Dates
Program I: June 5 - 25, 2016
Program II: July 2 - 23, 2016
Deadline to Apply
Program I: April 28, 2016
Program II: May 27, 2016
Program cost and scholarship information
Go to the EducationUSA Academy Apply Now page for eligibility requirements and to apply today.
Information on the EducationUSA Academy at University of Arkansas
Information on University of Arkansas