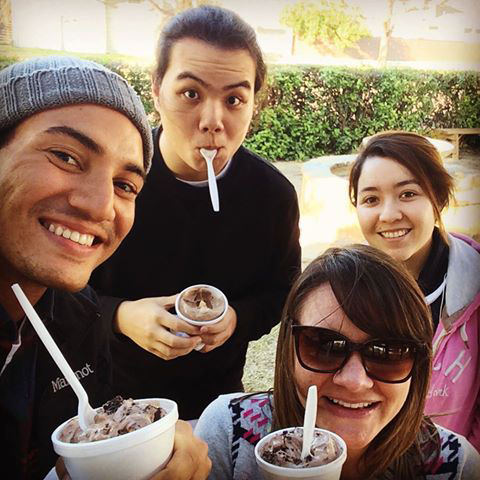 In our effort to bring good content to as many people as possible the text in this blog post has been machine translated so please excuse any mistakes. Thank you!

Sometimes the best cure for a long day is new friends and ice cream!
Information on the Texas Christian University Intensive English Program.