​Vietnam Strategic Recruitment Retreat: June 17-19, 2016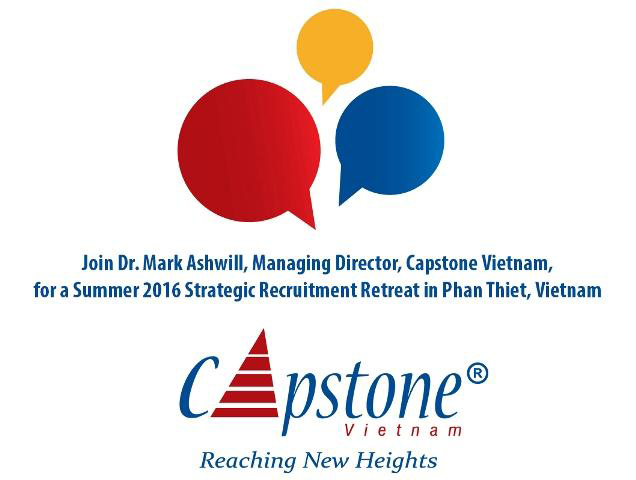 Capstone Vietnam's Vietnam Strategic Recruitment Retreat will take place in Phan Thiết June 17-19, 2016.
After the ICEF Thailand–Vietnam Agent Roadshow or on a stand-alone basis, you are cordially invited to join Dr. Mark Ashwill, Capstone Vietnam managing director, his staff and other presenters for two full days in beautiful Phan Thiết, a three (3) hour drive from Ho Chi Minh City/Saigon, to receive a detailed briefing about student recruitment in Vietnam. Study in the USA is delighted to be an event sponsor.
The purpose of the retreat is to give colleagues the tools they need in terms of knowledge, insights and strategy in order to increase their chances of success in recruiting Vietnamese students in what has become a highly competitive market in recent years.
Follow this link for detailed information and online registration. The cost is $1300 and the registration deadline is February 28, 2016. Registrations will be accepted after that date on a space available basis. The cost after February 28 will be $1500.