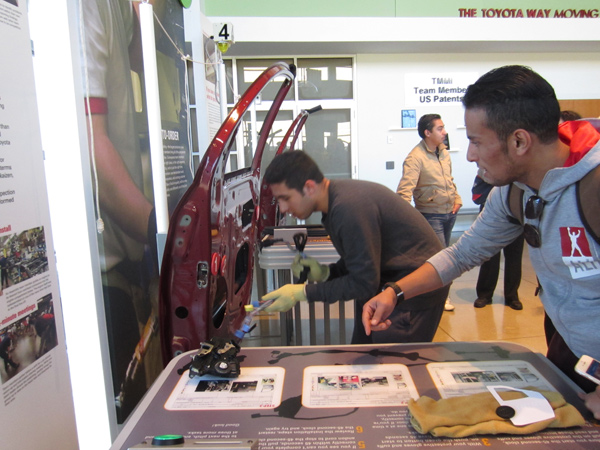 In our effort to bring good content to as many people as possible the text in this blog post has been machine translated so please excuse any mistakes. Thank you!
From the Intensive English Program at University of Southern Indiana:
We took Intensive English Program (IEP) students on a field trip to the Toyota Manufacturing Plant in Princeton, Indiana. They were able to tour the actual assembly line to watch the workers building cars (we were not allowed to take pictures during this part) and participate hands-on with some equipment in the Visitors Center.
Information on the University of Southern Indiana Intensive English Program