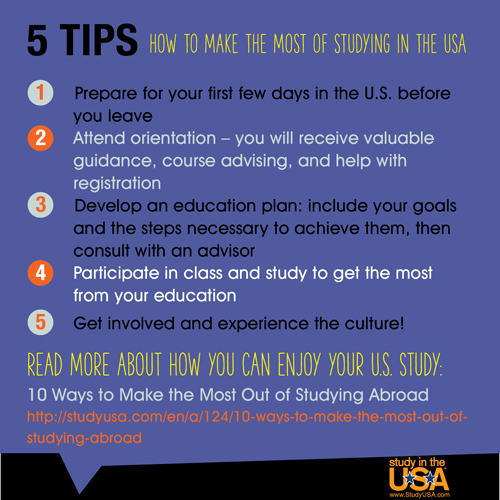 In our effort to bring good content to as many people as possible the text in this blog post has been machine translated so please excuse any mistakes. Thank you!
1. Prepare for your first few days in the U.S. before you leave
2. Attend orientation – you will receive valuable guidance, course advising, and help with registration
3. Develop an education plan: include your goals and the steps necessary to achieve them, then consult with an advisor
4. Participate in class and study to get the most from your education
5. Get involved and experience the culture!
Read more about how you can enjoy your U.S. study:
10 Ways to Make the Most Out of Studying Abroad