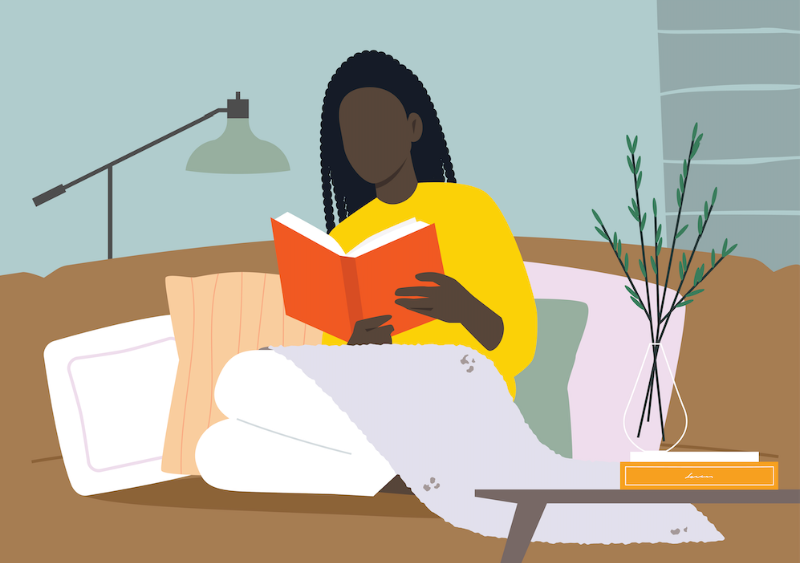 In our effort to bring good content to as many people as possible the text in this blog post has been machine translated so please excuse any mistakes. Thank you!
Brenda Ametepe tarafından
İlk doğum gününüz için, ebeveynlerinizin size yaşamla ilgili her şeyi kapsayan bir kitap sunduğunu hayal edin: Evrenin uyumu, insan ilişkileri, başarı ve aklımıza gelen diğer her şey. Bu dünyadaki zamanınız boyunca başarınızı ve mutluluğunuzu garanti eden bir el yazması olan "Yaşam Kitabı" nın size verildiğini hayal edin. Böyle bir kitap olsaydı ve ailem bana sadece ilk doğum günüm için bir oyuncak verirse, o zaman çok öfkelenirim, onlarla bir daha asla konuşamayabilirim. Ama böyle bir kitap var mı? Hepimiz var olmasını diliyoruz! Evet, hayat, insan ilişkileri, ilham verici kitaplar hakkında pek çok kitap var ... ama "Hayat Kitabı" değil. Bu kitap doğrudan hayal gücümden geliyor ve keşke istediğim zaman her şeyin görünmesini sağlayacak süper güce sahip olsaydım. Öyleyse, o kitabı yazdığım / bulduğum için bana teşekkür edebilirsiniz ve hepimiz neşeli ve başarılı bir hayat yaşayabiliriz. Kitabı buldum mu? Pekala, hayır üzgünüm - acınızı sabırla alın çünkü hala iyi haberlerim var.
Hayatımla ilgili her şeyi tahmin edecek ve böylece bana hayatımın her küçük adımında başarılı olacak araçları verecek bir kitaba sahip olma fikri ilginç gelse bile - hayır, MERHABA ilginç - eğer böyle bir şeyse hayat hala hayat olacak mı diye de merak ediyorum. kitap vardı. Şahsen düşünüyorum ki, her şey önceden tahmin edilseydi ve her eylem öngörülseydi, hayat olduğu kadar gizemli olmayacak ama eğlenceli olmayacak! Onu güzel yapan da bu! Bir saniye düşünün. Vücudunuzda hücrelerinizin mükemmel bir şekli yok, tümsekleri var! Doğada her şey düz değildir. Neden dağlarımız veya diplerimiz olduğunu hiç merak ettiniz mi? Sadece estetik için orada değiller, aynı zamanda evrenin genel uyumuna katkıda bulunuyorlar. Öyleyse, biz insanlar neden "darbeler" (diğer bir deyişle zorluklar) olmadan düz bir hayat yaşamayı umuyoruz? Zorlukların olmadığı bir hayat diye bir şey yoktur ve bunlar sizi büyüten şeydir.
Şimdi, yolda yardım istemek ya da daha iyi bir yaşama sahip olmak ve başarılı olmak için kendinizi belirli şeyler hakkında eğitmek tamamen iyidir. ABD'de uluslararası bir öğrenci olarak, her şeyin etrafında yolumu buldum ve eminim ki artık şeylerin farkında olduğum için hayatın daha kolay olduğunu söyleyebilirim. Açıkçası, kendinizi araştırmanız ve en iyi alışverişlerin nerede ve nerede olduğunu sormanız gerekiyor, en ucuz bakkallar… Ben de yardım almadım desem yalan söylerim, elbette aldım. Yardım için teşekkürler Google, aynı zamanda danışmanlarıma, danışmanlarıma ve arkadaşlarıma da teşekkürler.
Şimdi iyi haber şu ki, özellikle uluslararası öğrencilere adanmış ve ABD'de hayatımızı kolaylaştırmayı amaçlayan bir kitap buldum. Kitabı ilk okuduğumda, neden daha önce böyle bir kitabı bulamadığımı merak ettim (birçok şeyi kolaylaştırırdı). Bu kitap sadece uluslararası bir öğrenci rehberidir - " The International Student Hack. Üniversitede başarıya giden yolu, burs web sitelerini, uluslararası öğrencilerin iş açısından sahip olduğu farklı olanakları ve çok daha fazlasını kapsar. Kesinlikle "Yaşam Kitabı" değil, "Uluslararası Öğrenci Başarı Kitabı" dır. Sizleri kitabı okumanızı ve ABD'de hayatınızı kolaylaştıracak hile ve ipuçlarını öğrenmenizi tavsiye ediyorum
Bir dahaki sefere kadar, güvende ol ve bir sonrakinde görüşürüz. Mutlu tatiller!!!
---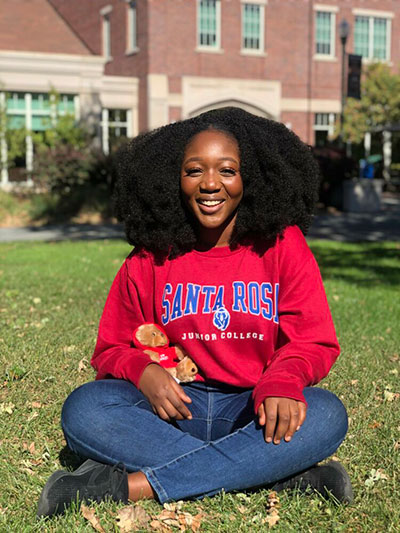 Brenda Ametepe, California, Santa Rosa Junior College'da bir biyomühendislik öğrencisidir. İnsan vücudunun biyolojisi konusunda tutkulu ve gelecekte tıp doktoru olmayı arzuluyor.