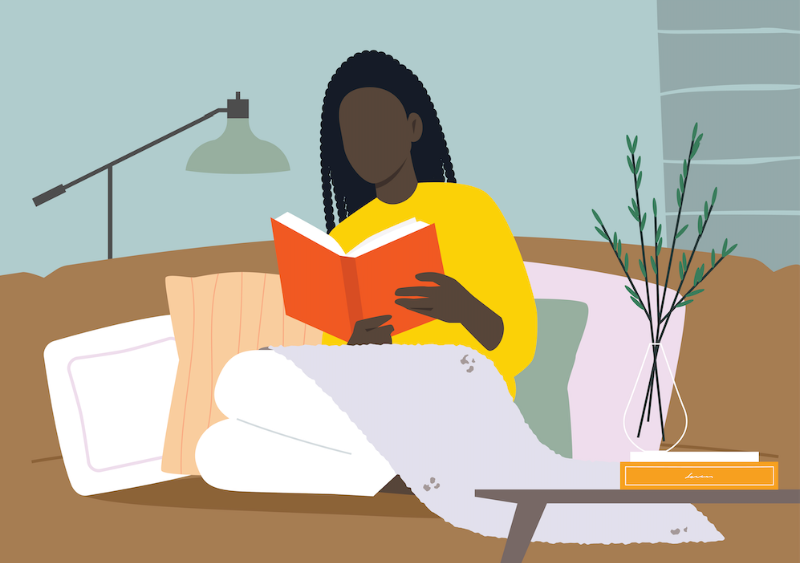 In our effort to bring good content to as many people as possible the text in this blog post has been machine translated so please excuse any mistakes. Thank you!
Por Brenda Ametepe
Imagine que, no seu primeiro aniversário, seus pais lhe ofereçam um livro que abrange tudo sobre a vida: a harmonia do universo, os relacionamentos humanos, o sucesso e tudo mais em que possamos pensar. Imagine que você recebeu o "Livro da Vida", um manuscrito que garante seu sucesso e felicidade durante seu tempo nesta terra. Se existisse tal livro e meus pais só me deram um brinquedo no meu primeiro aniversário, ficarei tão furioso que nunca mais falarei com eles. Mas existe tal livro? Todos nós desejamos que exista! Sim, existem muitos livros por aí sobre a vida, relacionamentos humanos, livros aspiracionais ... mas não O "Livro da Vida". Este livro vem direto da minha imaginação, e eu gostaria de ter o superpoder para fazer tudo aparecer quando eu quiser. Então, todos vocês poderiam me agradecer por escrever / encontrar aquele livro, e todos nós poderíamos ter uma vida feliz e bem-sucedida. Eu encontrei O livro? Bem, não desculpe - aceite sua dor com paciência, porque ainda tenho boas notícias.
Mesmo que a ideia de ter um livro que irá predizer tudo sobre a minha vida e, portanto, me dar as ferramentas para ter sucesso em cada pequeno degrau da minha vida soe interessante - não, HELLA interessante - eu também me pergunto se a vida ainda será vida se tal livro existia. Eu pessoalmente acho que se tudo foi previsto e cada ação foi antecipada, a vida não será tão misteriosa, mas divertida como é! Isso é o que o torna lindo! Pense nisso por um segundo. Em seu corpo, suas células não têm uma forma perfeita, elas têm saliências! Na natureza, nem tudo é plano. Você já se perguntou por que temos montanhas ou depressões? Eles não existem apenas pela estética, mas contribuem para a harmonia geral do universo. Então, por que nós, humanos, esperamos ter uma vida correta, sem "solavancos" (também conhecidos como dificuldades)? Não existe uma vida sem dificuldades, e são elas que te fazem crescer.
Agora, é totalmente normal pedir ajuda no caminho ou se informar sobre certas coisas para ter uma vida melhor e ter sucesso. Como estudante internacional nos Estados Unidos, descobri meu caminho e posso dizer com segurança que a vida é mais fácil agora que estou ciente das coisas. Obviamente, você tem que se pesquisar e perguntar quais são e onde estão as melhores ofertas, os supermercados mais baratos ... Eu também mentiria se dissesse que não recebi nenhuma ajuda, com certeza. Obrigado, Google, pela ajuda, mas também obrigado aos meus conselheiros, conselheiros e amigos.
A boa notícia agora é que encontrei um livro dedicado especificamente a estudantes internacionais e que visa facilitar nossa vida nos EUA. Quando li o livro pela primeira vez, perguntei-me como é que não o encontrei antes (teria tornado muitas coisas mais fáceis). Esse livro é simplesmente um guia do aluno internacional - " The International Student Hack. "Abrange o caminho para o sucesso na faculdade, sites de bolsas de estudo, as diferentes possibilidades que os estudantes internacionais têm em termos de trabalho e muito mais. Certamente não é O "Livro da Vida", mas é O "Livro do Aluno Internacional do Sucesso". Recomendo que você leia o livro e aprenda os truques e dicas que tornarão sua vida mais fácil nos EUA
Até a próxima vez, fique seguro e nos vemos na minha próxima. Boas Festas !!!
---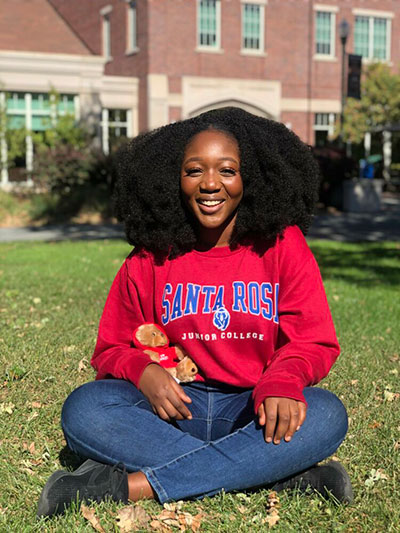 Brenda Ametepe é estudante de bioengenharia no Santa Rosa Junior College , na Califórnia. Ela é apaixonada pela biologia do corpo humano e aspira a se tornar uma médica no futuro.