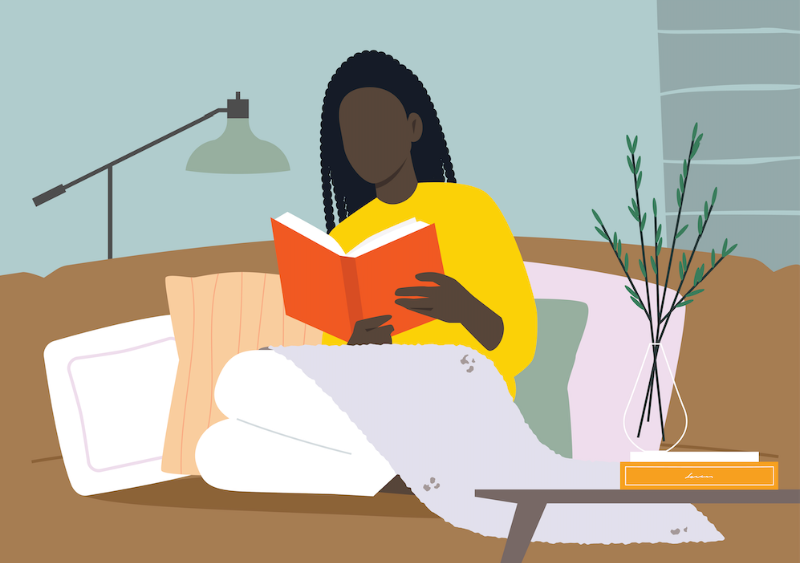 In our effort to bring good content to as many people as possible the text in this blog post has been machine translated so please excuse any mistakes. Thank you!
Oleh Brenda Ametepe
Bayangkan bahwa untuk ulang tahun pertama Anda, orang tua Anda menawarkan sebuah buku yang mencakup segala hal tentang kehidupan: Harmoni alam semesta, hubungan antarmanusia, kesuksesan, dan segala sesuatu yang dapat kami pikirkan. Bayangkan Anda telah diberi "Buku Kehidupan", sebuah manuskrip yang menjamin kesuksesan dan kebahagiaan Anda selama berada di bumi ini. Jika ada buku seperti itu dan orang tua saya hanya memberi saya mainan untuk ulang tahun pertama saya, maka saya akan sangat marah, saya mungkin tidak akan pernah berbicara dengan mereka lagi. Tapi apakah ada buku seperti itu? Kami semua berharap itu ada! Ya, ada banyak buku di luar sana tentang kehidupan, hubungan antarmanusia, buku aspiratif ... tapi bukan THE "Book of Life". Buku ini datang langsung dari imajinasi saya, dan saya berharap saya memiliki kekuatan super untuk membuat semuanya muncul saat saya menginginkannya. Kemudian, Anda semua dapat berterima kasih kepada saya karena telah menulis / menemukan buku itu, dan kita semua dapat menjalani kehidupan yang menyenangkan dan sukses. Apakah saya menemukan bukunya? Yah, jangan menyesal - bersabarlah karena saya masih punya kabar baik.
Bahkan jika gagasan memiliki buku yang akan memprediksi segala sesuatu tentang hidup saya dan karenanya memberi saya alat untuk berhasil di setiap batu loncatan kecil dalam hidup saya terdengar menarik - tidak, HELLA menarik - saya juga bertanya-tanya apakah hidup akan tetap hidup jika seperti itu buku ada. Saya pribadi berpikir jika semuanya sudah diprediksi dan setiap tindakan sudah diantisipasi, hidup tidak akan se-misterius tapi menyenangkan! Itulah yang membuatnya indah! Pikirkan sejenak. Di tubuh Anda, sel Anda tidak memiliki bentuk yang sempurna, mereka memiliki benjolan! Di alam, semuanya tidak datar. Pernahkah Anda bertanya-tanya mengapa kita memiliki gunung atau lereng? Mereka tidak hanya ada untuk estetika tetapi juga berkontribusi pada keselarasan alam semesta secara keseluruhan. Jadi, mengapa kita manusia berharap untuk memiliki kehidupan yang lurus, tanpa "gundukan" (alias kesulitan)? Tidak ada kehidupan tanpa kesulitan, dan itulah yang membuat Anda tumbuh.
Sekarang, tidak apa-apa meminta bantuan dalam perjalanan atau mendidik diri sendiri tentang hal-hal tertentu untuk memiliki kehidupan yang lebih baik dan sukses. Sebagai siswa internasional di AS, saya telah menemukan jalan keluarnya, dan saya dengan yakin dapat mengatakan bahwa hidup lebih mudah sekarang karena saya menyadari banyak hal. Jelas, Anda harus mencari sendiri dan bertanya di sekitar apa dan di mana penawaran terbaik, toko grosir termurah… Saya juga akan berbohong jika saya mengatakan saya tidak mendapatkan bantuan, saya yakin melakukannya. Terima kasih, Google, atas bantuannya tetapi juga terima kasih kepada konselor, penasihat, dan teman-teman saya.
Kabar baiknya sekarang adalah saya menemukan sebuah buku yang secara khusus didedikasikan untuk siswa internasional dan yang bercita-cita membuat hidup kita lebih mudah di AS. Ketika saya pertama kali membaca buku itu, saya bertanya-tanya mengapa saya tidak menemukan buku seperti itu sebelumnya (itu akan membuat banyak hal lebih mudah). Buku itu hanyalah panduan siswa internasional - " The International Student Hack. "Ini mencakup cara menuju sukses di perguruan tinggi, situs web beasiswa, berbagai kemungkinan yang dimiliki siswa internasional dalam hal pekerjaan, dan banyak lagi. Ini jelas bukan THE "Buku Kehidupan", tetapi ini adalah "Buku Sukses Siswa Internasional." Saya mendorong Anda untuk membaca buku dan mempelajari peretasan dan tip yang akan membuat hidup Anda lebih mudah di AS
Sampai waktu berikutnya, selamat dan sampai jumpa di acara saya berikutnya. Selamat berlibur!!!
---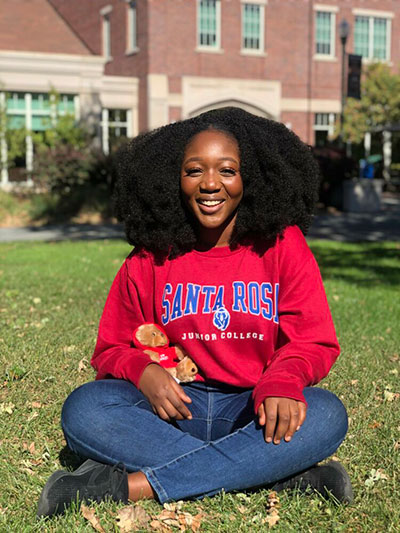 Brenda Ametepe adalah mahasiswa bioteknologi di Santa Rosa Junior College , California. Dia sangat menyukai biologi tubuh manusia dan bercita-cita menjadi seorang dokter medis di masa depan.