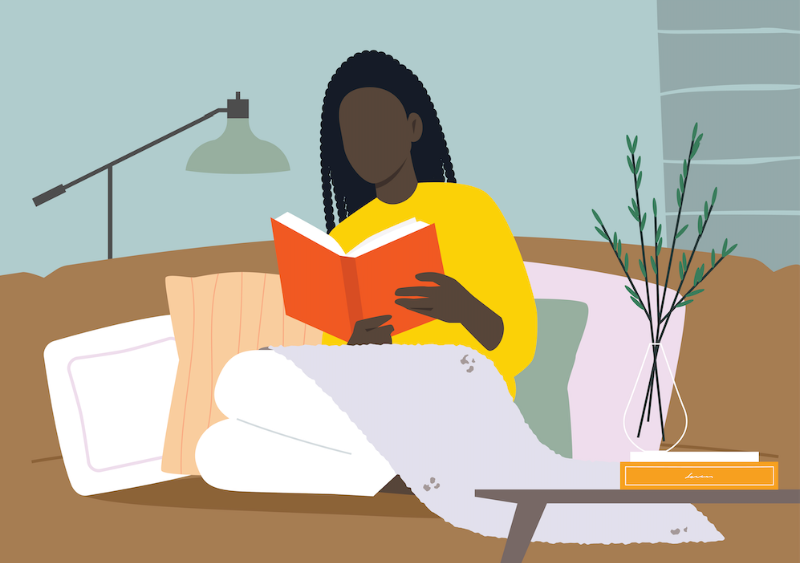 In our effort to bring good content to as many people as possible the text in this blog post has been machine translated so please excuse any mistakes. Thank you!
Par Brenda Ametepe
Imaginez que pour votre premier anniversaire, vos parents vous offrent un livre qui englobe tout ce qui concerne la vie: l'harmonie de l'univers, les relations humaines, le succès et tout ce à quoi nous pouvons penser. Imaginez que vous ayez reçu le «Livre de la vie», un manuscrit qui garantit votre succès et votre bonheur pendant votre séjour sur cette terre. S'il y avait un tel livre et que mes parents ne m'ont donné un jouet que pour mon premier anniversaire, alors je serai tellement furieux que je ne pourrai plus jamais leur parler. Mais existe-t-il un tel livre? Nous souhaitons tous qu'il existe! Oui, il existe de nombreux livres sur la vie, les relations humaines, les livres ambitieux… mais pas LE «Livre de la vie». Ce livre vient tout droit de mon imagination, et j'aurais aimé avoir le super pouvoir de tout faire apparaître quand je le veux. Ensuite, vous pourriez tous me remercier d'avoir écrit / trouvé ce livre, et nous pourrions tous vivre une vie joyeuse et réussie. Ai-je trouvé LE livre? Eh bien, non désolé - prenez votre peine en patience car j'ai encore de bonnes nouvelles.
Même si l'idée d'avoir un livre qui prédira tout de ma vie et me donnera donc les outils pour réussir chaque petite étape de ma vie semble intéressante - non, HELLA intéressant - je me demande aussi si la vie sera toujours la vie si un tel livre existait. Personnellement, je pense que si tout était prévu et que chaque action était anticipée, la vie ne sera pas aussi mystérieuse mais amusante qu'elle l'est! C'est ce qui le rend beau! Réfléchis-y une seconde. Dans votre corps, vos cellules n'ont pas une forme parfaite, elles ont des bosses! Dans la nature, tout n'est pas plat. Vous êtes-vous déjà demandé pourquoi nous avons des montagnes ou des creux? Ils ne sont pas seulement là pour l'esthétique mais ils contribuent à l'harmonie globale de l'univers. Alors, pourquoi nous, les humains, nous attendons-nous à avoir une vie honnête, sans «bosses» (ou difficultés)? Il n'y a pas de vie sans difficultés, et ce sont elles qui vous font grandir.
Maintenant, il est tout à fait normal de demander de l'aide sur le chemin ou de vous renseigner sur certaines choses pour avoir une vie meilleure et réussir. En tant qu'étudiant international aux Etats-Unis, j'ai trouvé mon chemin dans les choses et je peux dire avec confiance que la vie est plus facile maintenant que je suis consciente des choses. De toute évidence, il faut se chercher soi-même et se demander quelles sont et où se trouvent les meilleures offres, les épiceries les moins chères… Je mentirais aussi si je dis que je n'ai pas reçu d'aide, c'est sûr. Merci, Google, pour l'aide mais aussi merci à mes conseillers, conseillers et amis.
La bonne nouvelle maintenant, c'est que j'ai trouvé un livre spécialement dédié aux étudiants internationaux et qui aspire à nous faciliter la vie aux USA. Quand j'ai lu le livre pour la première fois, je me suis demandé pourquoi je n'avais pas trouvé un tel livre plus tôt (cela aurait facilité beaucoup de choses). Ce livre est simplement un guide étudiant international - « The International Student Hack. «Il englobe la voie de la réussite à l'université, les sites Web de bourses, les différentes possibilités offertes aux étudiants internationaux en termes de travail et bien plus encore. Ce n'est sûrement pas LE «Livre de la vie», mais c'est LE «Livre international de la réussite des étudiants». Je vous conseille vivement de lire le livre et d'apprendre les astuces et astuces qui vous faciliteront la vie aux États-Unis
Jusqu'à la prochaine fois, soyez en sécurité et rendez-vous dans ma prochaine. Joyeuses fêtes!!!
---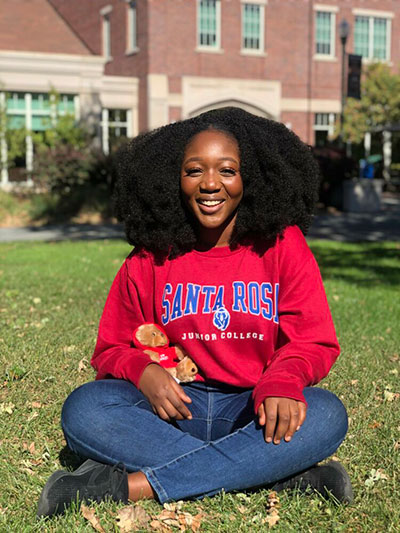 Brenda Ametepe est étudiante en bio-ingénierie au Santa Rosa Junior College , en Californie. Elle est passionnée par la biologie du corps humain et aspire à devenir médecin dans le futur.