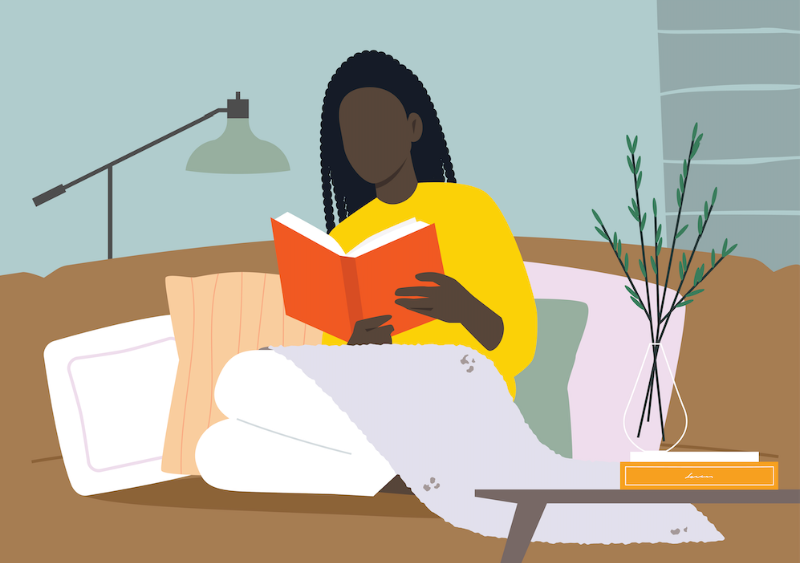 In our effort to bring good content to as many people as possible the text in this blog post has been machine translated so please excuse any mistakes. Thank you!
Por Brenda Ametepe
Imagina que para tu primer cumpleaños, tus padres te ofrecen un libro que abarca todo sobre la vida: La armonía del universo, las relaciones humanas, el éxito y todo lo demás que podamos pensar. Imagina que te han dado el "Libro de la vida", un manuscrito que garantiza tu éxito y felicidad durante tu estadía en esta tierra. Si existiera un libro así y mis padres solo me regalaran un juguete en mi primer cumpleaños, entonces estaría tan furioso que no podría volver a hablar con ellos. Pero, ¿existe tal libro? ¡Todos deseamos que exista! Sí, hay muchos libros sobre la vida, las relaciones humanas, los libros de aspiraciones ... pero no el "Libro de la vida". Este libro proviene directamente de mi imaginación y desearía tener el superpoder para hacer que todo aparezca cuando quiero. Entonces, todos podrían agradecerme por escribir / encontrar ese libro, y todos podríamos vivir una vida feliz y exitosa. ¿Encontré EL libro? Bueno, no, lo siento, tómate tu dolor con paciencia porque todavía tengo buenas noticias.
Incluso si la idea de tener un libro que prediga todo sobre mi vida y, por lo tanto, me dé las herramientas para tener éxito en cada pequeño paso de mi vida suena interesante, no, HELLA interesante, también me pregunto si la vida seguirá siendo vida si tal existía el libro. Personalmente, creo que si todo fue predicho y cada acción fue anticipada, ¡la vida no será tan misteriosa sino divertida como es! ¡Eso es lo que lo hace hermoso! Piénsalo un segundo. En tu cuerpo, tus células no tienen una forma perfecta, ¡tienen protuberancias! En la naturaleza, no todo es plano. ¿Alguna vez te has preguntado por qué tenemos montañas o caídas? No solo están ahí por la estética, sino que contribuyen a la armonía general del universo. Entonces, ¿por qué los humanos esperamos tener una vida recta, sin "baches" (también conocidos como dificultades)? No existe una vida sin dificultades, y son las que te hacen crecer.
Ahora, está bien pedir ayuda en el camino o informarse sobre ciertas cosas para tener una vida mejor y tener éxito. Como estudiante internacional en los EE. UU., He encontrado mi camino en las cosas y puedo decir con confianza que la vida es más fácil ahora que soy consciente de las cosas. Claramente, tienes que buscar y preguntarte cuáles son y dónde están las mejores ofertas, las tiendas de comestibles más baratas ... También mentiría si dijera que no recibí ninguna ayuda, seguro que sí. Gracias, Google, por la ayuda, pero también gracias a mis consejeros, asesores y amigos.
La buena noticia ahora es que encontré un libro que está específicamente dedicado a estudiantes internacionales y que aspira a hacernos la vida más fácil en Estados Unidos. Cuando leí el libro por primera vez, me pregunté cómo es que no había encontrado un libro así antes (hubiera facilitado muchas cosas). Ese libro es simplemente una guía para estudiantes internacionales: " The International Student Hack. "Abarca el camino al éxito en la universidad, sitios web de becas, las diferentes posibilidades que tienen los estudiantes internacionales en términos de trabajo y mucho más. Seguramente no es EL "Libro de la vida", pero es EL "Libro del éxito para estudiantes internacionales". Le insto a que lea el libro y aprenda los trucos y consejos que le facilitarán la vida en los EE. UU.
Hasta la próxima, mantente a salvo y nos vemos en mi próxima. ¡¡¡Felices vacaciones!!!
---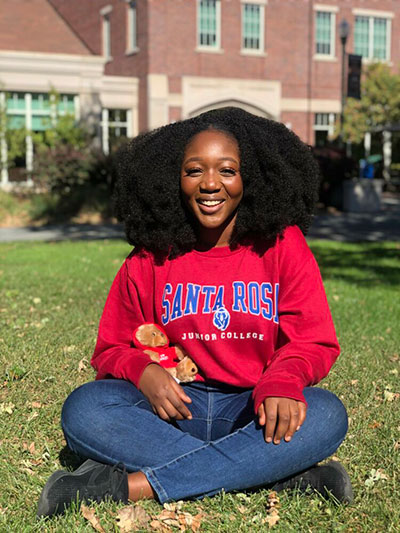 Brenda Ametepe es estudiante de bioingeniería en Santa Rosa Junior College , California. Le apasiona la biología del cuerpo humano y aspira a convertirse en médico en el futuro.