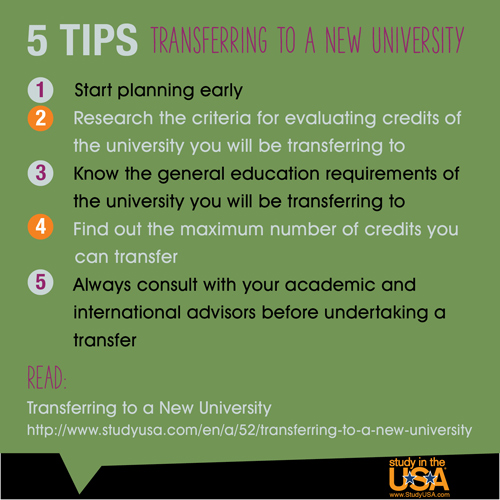 In our effort to bring good content to as many people as possible the text in this blog post has been machine translated so please excuse any mistakes. Thank you!

1. Start planning early
2. Research credit evaluating criteria
3. Know the general education requirements
4. Find out the max number of credits students can transfer
5. Always consult with your academic advisor
For a complete explanation of how to transfer between universities and/or colleges, read our article: Transferring to a New University.