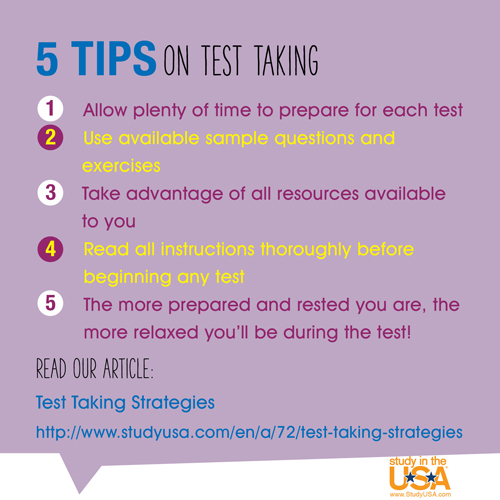 In our effort to bring good content to as many people as possible the text in this blog post has been machine translated so please excuse any mistakes. Thank you!
1. Allow plenty of time to prepare for each test
2. Use available sample questions and exercises
3. Take advantage of all resources available to you
4. Read all instructions thoroughly before beginning any test
5. The more prepared and rested you are, the more relaxed you'll be during the test!
Read the article: Test Taking Strategies