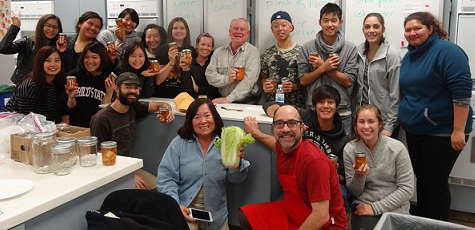 In our effort to bring good content to as many people as possible the text in this blog post has been machine translated so please excuse any mistakes. Thank you!
American Language and Culture Institute students at CSU Chico took over the Nutrition Lab this week to:
Celebrate 김장 kimjang season
Make 김치 kimchi
Learn about the benefits of fermented organic foods!
Visit the ALCI Chico Facebook page for more posts about campus life at California State University, Chico.