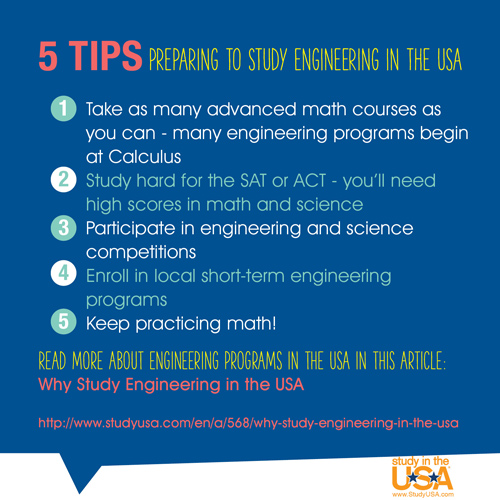 In our effort to bring good content to as many people as possible the text in this blog post has been machine translated so please excuse any mistakes. Thank you!
1. Take as many advanced math courses as possible
2. Study hard for the SAT or ACT - you'll need high scores in math and science
3. Participate in engineering and science competitions
4. Enroll in local short-term engineering programs
5. Keep practicing math!
Read more about engineering programs in the United States in this article: