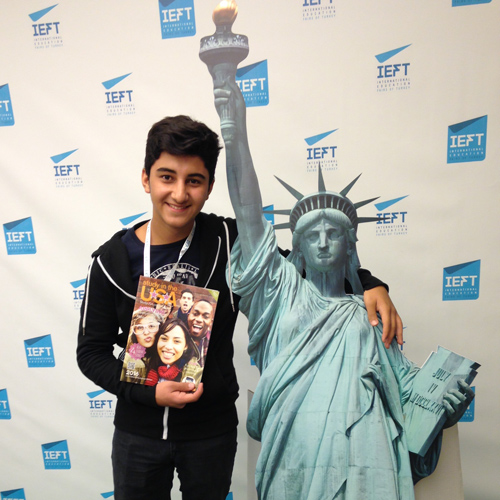 In our effort to bring good content to as many people as possible the text in this blog post has been machine translated so please excuse any mistakes. Thank you!
In this photo, an international student at IEFT Istanbul, 2015
The following are video interviews with IEFT Marketing Manager Ayse Peker and international education advisor Burak Can (the first interview with Mr. Can is in English, the second interview is in Turkish.) Also included in this post - a video tour of the fair.
Study in the USA representative Simon Hamlin attended the IEFT International Education Fairs in Istanbul on October 17 & 18, 2015. He spoke with international students and international student advisors about how to research and prepare for US study. Go to Study in the USA at IEFT Istanbul (video interviews) to view Part 1 of this post, which features video interviews with students who attended the fair.
All Study in the USA videos can be accessed on the Study in the USA YouTube page.
For a full calendar of Fall 2015 fairs where Study in the USA will be present, as well as links to fair websites, visit our International Education Fairs page.