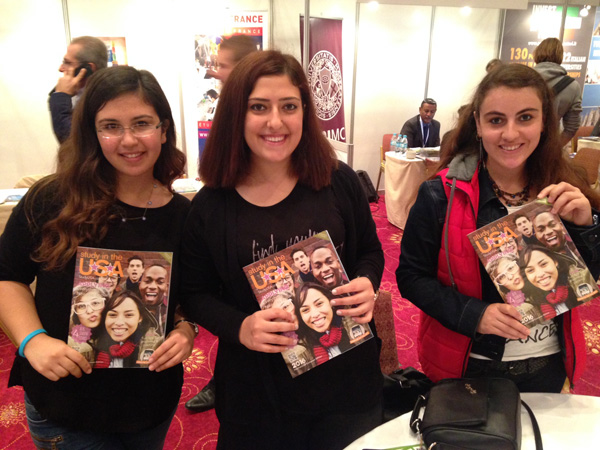 In our effort to bring good content to as many people as possible the text in this blog post has been machine translated so please excuse any mistakes. Thank you!
Study in the USA representative Simon Hamlin attended the A2 International Education Fair in Istanbul on Saturday and Sunday!
Simon spoke with international students and answered questions about US colleges and universities and other aspects of researching and preparing for study abroad.
These are a few of the photos he took at the fair.
For a full calendar of Fall 2015 fairs where Study in the USA will be present, and links to fair websites, go to: http://studyusa.com/en/a/195/international-education-fairs