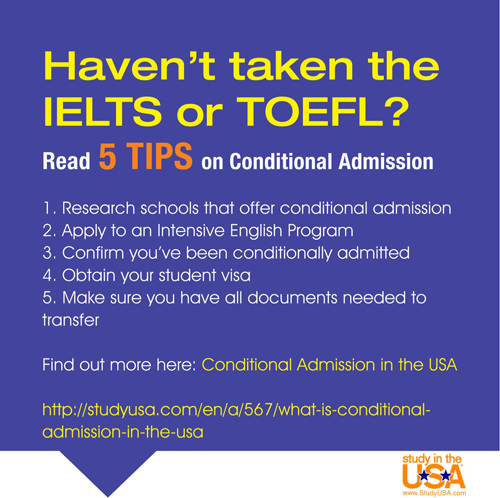 In our effort to bring good content to as many people as possible the text in this blog post has been machine translated so please excuse any mistakes. Thank you!
Haven't taken the IELTS or TOEFL?
Here are 5 Tips on Conditional Admission:
1. Research universities
2. Apply to an Intensive English Program
3. Confirm you've been admitted
4. Obtain your visa
5. Make sure you have all documents
Read the article: What is Conditional Admission in the USA? for a full explanation of U.S. conditional admission requirements and specifications.