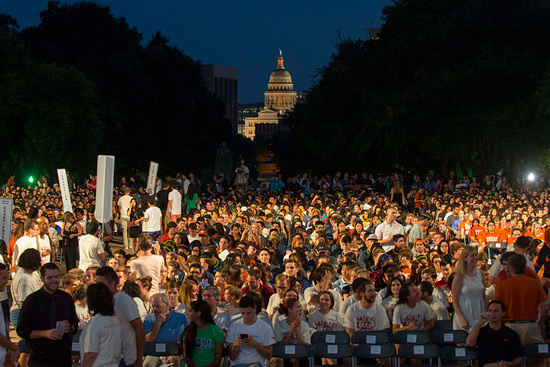 In our effort to bring good content to as many people as possible the text in this blog post has been machine translated so please excuse any mistakes. Thank you!
New students at The University of Texas at Austin gather at the University Tower to celebrate the start of their college experience.
View all photos in UT Austin's 'Gone to Texas' series on Flickr.