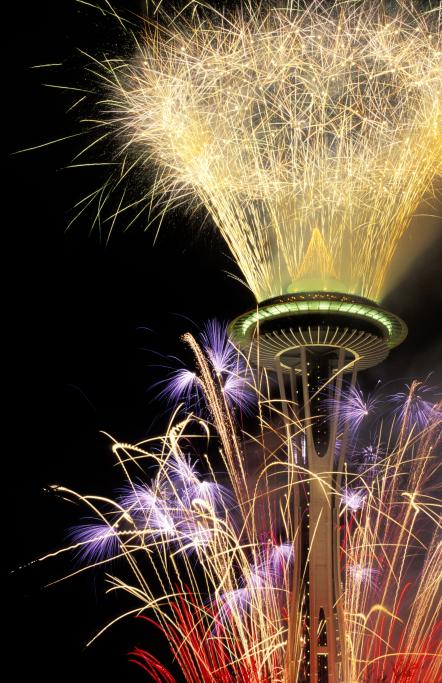 In our effort to bring good content to as many people as possible the text in this blog post has been machine translated so please excuse any mistakes. Thank you!
[caption id="attachment_615" align="aligncenter" width="442" caption="Fireworks at the Space Needle!"][/caption] Space Needle!! A Seattle landmark and major tourist attraction, the Space Needle was built for the 1962 Worlds Fair hosted in Seattle...which inspired a movie. [caption id="attachment_616" align="alignleft" width="300" caption="Original It Happened at the World's Fair poster"]
[/caption] The film didn't get great reviews, but for us Seattleites it's just fun to see a celebrity dancing and singing around our city.