American Education Fair in Taipei this weekend!
Photo: At the AIEF American Education Fair in Taiwan (2014)
The AIEF American Education Fair will be held in Taipei, Taiwan on March 21 & March 22, 2015.
Time: 13:00 - 17:00
Venue: Taipei Petroleum Building - Arc Hall
Address: Xinyi District, Taipei 3 Song Ren Road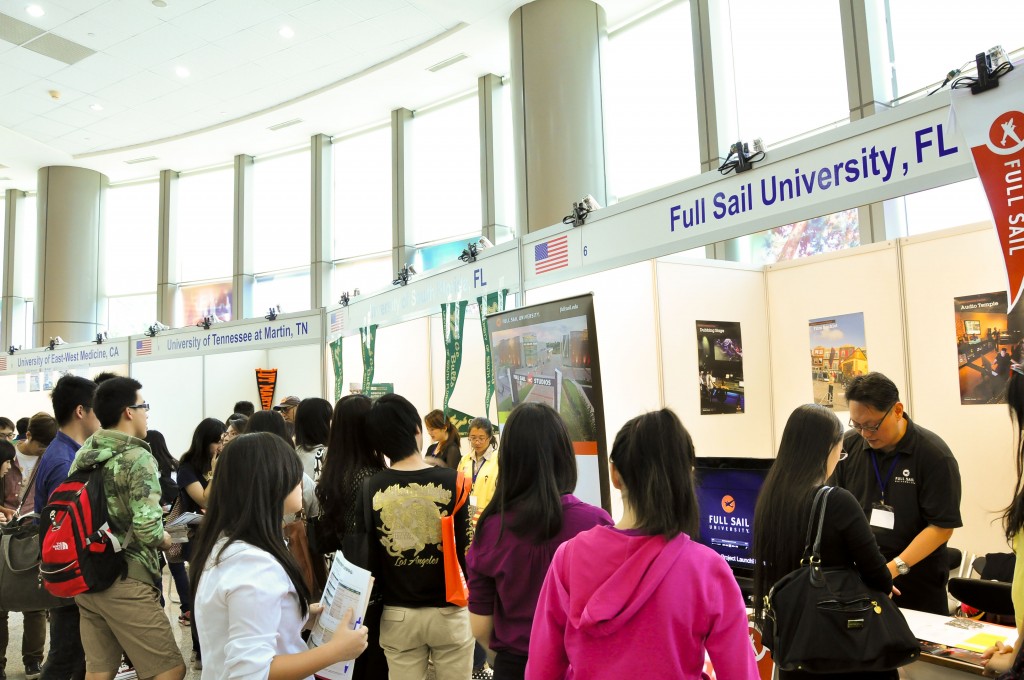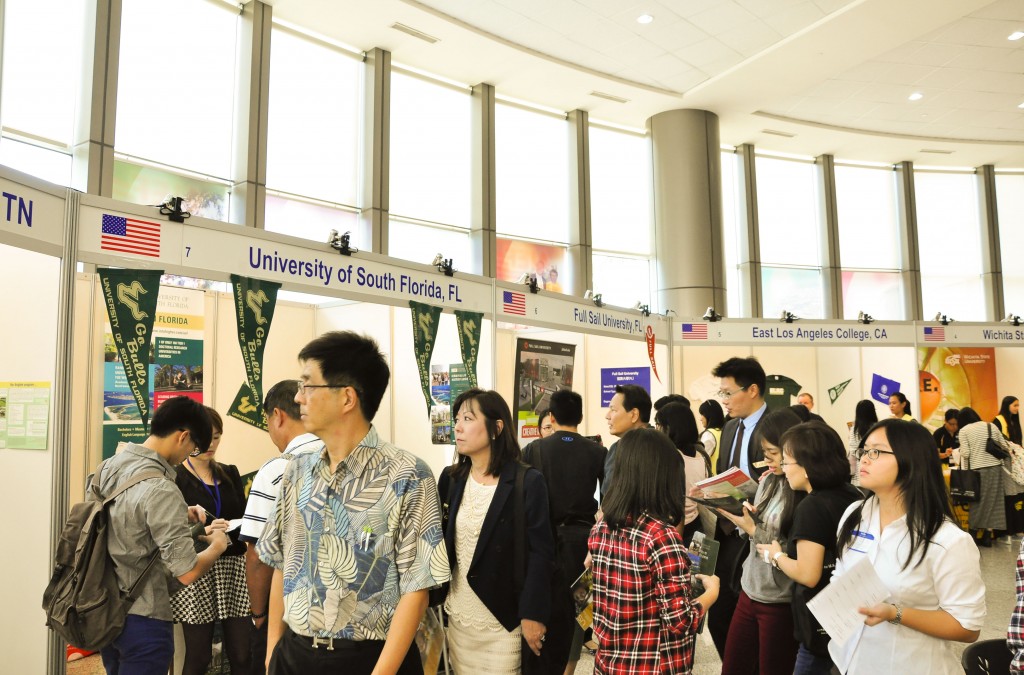 Get matched to the best program for you
Let us know what you're looking for so we can find the best school for you.
$5,000—$10,000 Semester
English Programs
Certificate/Short Term
Bachelor Degree
$1,000—$5,000 Quarter
English Programs
2yr/Community College - 2+2 Programs
Summer
$15,000—$20,000 Year
English Programs
Bachelor Degree
2yr/Community College - 2+2 Programs
Start your U.S. adventure with Study in the USA
What's your dream? We can guide, advise, and connect you with your perfect U.S. school. We can also help you with the application process.
Partner Services
Learn About U.S. education financing, housing, and more
campusSIMS helps students get connected with mobile phone service in the US. Get a US phone number while in your home country so you have service that's ready as soon as you land. Plans start as low as $15/month.
IELTS is the world's most popular English language proficiency test for higher education and global migration. It is accepted by more than 3,400 institutions in the US. If you want to study in the US, IELTS can help you get there!
Prove your English and achieve your goals with the Michigan English Test – widely recognized and available on your own schedule at a test center or from home.
Testimonials
Studyusa.com gave me a lot of idea for my first steps to study in the U.S. They also introduced me to many helpful schools to choose for my career. Thank you so much!
StudyUSA helped me to find a University that suited my needs and was very thoughtful, always asking if I needed any other thing.
Study in the USA has helped me to improve my shortcomings. For example, I'm afraid to express my personal opinion in public. I feel that I have a lot of motivation and encouragement because of Study in the USA.
Resources
Learn about American culture and education direct from our experts at Study in the USA. Read more