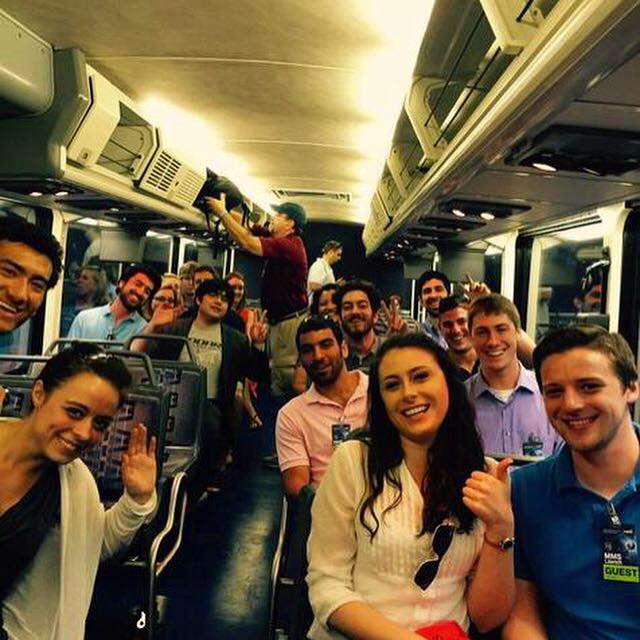 In our effort to bring good content to as many people as possible the text in this blog post has been machine translated so please excuse any mistakes. Thank you!
Photo by University of New Hampshire President Mark Huddleston
University of New Hampshire engineering students traveling to Kennedy Space Center on Cape Canaveral to view the NASA Magnetospheric Multiscale (MMS) Mission launch.
Information on the University of New Hampshire