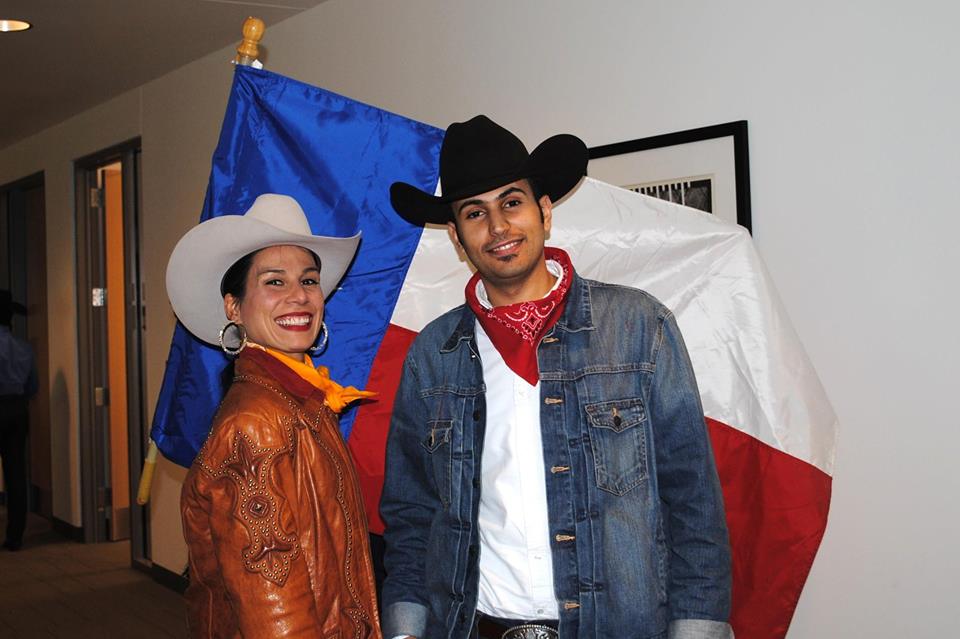 In our effort to bring good content to as many people as possible the text in this blog post has been machine translated so please excuse any mistakes. Thank you!
Photo: The Rice U-Intensive English Program's best-dressed cowboy and cowgirl: Mohanned and Rosa
From the Rice University Intensive English Program - The annual Go Texan Day celebration in Houston, Texas!