From Student Blogger Gouresh: Studying in America, One Year Later
One year in America alone has taught me a lot; before I came here I didn't know how to properly cook a simple chicken rice combination, now I can make a three course meal for five.
I never knew how to organize myself properly for the next day, or week even and now I'm planning events and meetings for months away. Cleaning my room would take long hours of painful tedious tasks, now I can clean the whole house in the time it would've taken to clean my room. My point is, moving away from home to study or work anywhere abroad will change the way you think, live and act around people and in general.
Change is inevitable and if you try to resist it you may find yourself stuck in a cycle of depression. If you accept that you will change and adapt to your new surroundings, like I have in America and Green River Community College, then you will find yourself in the most exciting situations where new opportunities will certainly arise.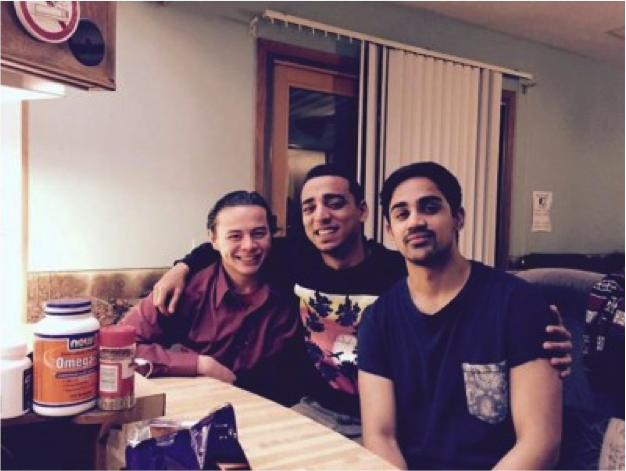 This photo was taken when I first came to America
After almost one year - times change!
Gouresh Kamble is an international student from the UK studying political science at Green River Community College in Washington State.

Get matched to the best program for you
Let us know what you're looking for so we can find the best school for you.
$40,000—$45,000 Year
Summer
English Programs
Secondary/Boarding
$5,000—$10,000 Session
Online
English Programs
Masters
$1,000—$5,000 Session
Secondary/Boarding
Certificate/Short Term
Online
Start your U.S. adventure with Study in the USA
What's your dream? We can guide, advise, and connect you with your perfect U.S. school. We can also help you with the application process.
Partner Services
Learn About U.S. education financing, housing, and more
SURE offers hassle-free renters insurance that'll protect your clothes, furniture, and even yourself from unexpected damages and injuries. The SURE team will get you set up with a free quote and the correct coverage that you need!
Ready to make your MBA dreams a reality? Register now for a virtual or in-person event with The MBA Tour! Don't miss your chance to speak directly with leading business schools, such as Harvard University, Boston University, Columbia University, UC...
Kaplan International Languages is one of the world's largest and most diverse education providers, we've been helping students to achieve outstanding language results for over 80 years. Students can learn English, French, and German.
Testimonials
I had a dream, but I needed to have a project and a plan to achieve that. StudyUSA.com directed me in all of this journey…StudyUsa.com was fundamental in all the process. They showed me the ways and helped me to make the best decisions.
StudyUSA has been helping me getting my dream through giving info about schools, choice my best option, calculating costs including staying and food. Thank for all the support StudyUSA
Miguel Angel Marquez Leon Mexico
StudyUSA.com has helped in a sense that it continuously provided additional information both in regard with finding a good university.
Sirojiddin Amirov Tajikistan
Resources
Learn about American culture and education direct from our experts at Study in the USA. Read more