From Student Blogger Gouresh: Studying in America, One Year Later
One year in America alone has taught me a lot; before I came here I didn't know how to properly cook a simple chicken rice combination, now I can make a three course meal for five.
I never knew how to organize myself properly for the next day, or week even and now I'm planning events and meetings for months away. Cleaning my room would take long hours of painful tedious tasks, now I can clean the whole house in the time it would've taken to clean my room. My point is, moving away from home to study or work anywhere abroad will change the way you think, live and act around people and in general.
Change is inevitable and if you try to resist it you may find yourself stuck in a cycle of depression. If you accept that you will change and adapt to your new surroundings, like I have in America and Green River Community College, then you will find yourself in the most exciting situations where new opportunities will certainly arise.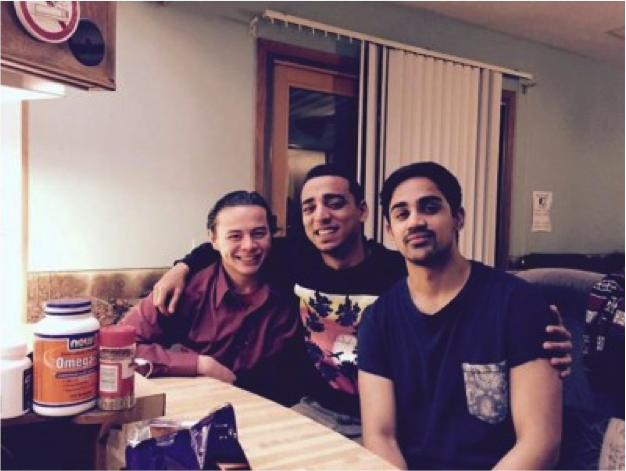 This photo was taken when I first came to America
After almost one year - times change!
Gouresh Kamble is an international student from the UK studying political science at Green River Community College in Washington State.

Get matched to the best program for you
Let us know what you're looking for so we can find the best school for you.
$10,000 — $15,000 Year
Bachelor Degree
2yr/Community College - 2+2 Programs
Certificate/Short Term
$5,000—$10,000 Semester
Undergraduate
2yr/Community College - 2+2 Programs
Certificate/Short Term
$5,000—$10,000 Semester
English Programs
Summer
Certificate/Short Term
Start your U.S. adventure with Study in the USA
What's your dream? We can guide, advise, and connect you with your perfect U.S. school. We can also help you with the application process.
Partner Services
Learn About U.S. education financing, housing, and more
MPOWER Financing is the top-rated lender offering international student loans without cosigners, collateral, or credit history for global citizens, PLUS international student scholarships & career coaching! Fully online application, 96% customer...
TestDEN's Online TOEFL Test Prep is just what you need to quickly and effectively prepare for the TOEFL test. Since 1998, TestDEN has helped tens of thousands of students raise their TOEFL scores.
Study in the USA's advisors can work with you to navigate the requirements to study abroad in the USA, UK, Canada, and Australia. We help you find the right school and apply.
Resources
Learn about American culture and education direct from our experts at Study in the USA. Read more