Announcing the AAT Project Pre-Launch
The AAT (a.k.a. America's Amazing Teens) Project is an online STEM (Science, Technology, Engineering and Mathematics) competition for teens with groundbreaking ideas. It provides a platform for young scientists, researchers and inventors from all over the world to help bring their visions to life. The AAT Project Academy is a collaboration of the worlds of academia, science, finance and media. It has assembled a team of educators from top U.S. universities, industry leaders, and innovators to assure project success. Their online competitions will identify, mentor and manage exceptional teens whose ideas will change the world. The AAT mission: to promote technological and scientific innovation and to change the cultural aspect of what science and math look like by setting a new higher standard for teen role models. From the AAT Project Academy:
We are based in the US, but are open to students all over the world.

Opportunities that will be offered to global students: The Global Monthly Challenge - this will be sponsored by top corporations all over the world. It will focus on a specific field, i.e.: technology. An example of a sponsor would be Google. Each month teens from all over the world will be able to enter their ideas, with the opportunity of winning a cash prize and getting to meet a corporate leader.
Global Youth Ambassador - the AAT Project is always open to learning about brilliant minds. In some cases students will be invited to join our exclusive group of global ambassadors.
Join the AAT community to be notified when everything begins.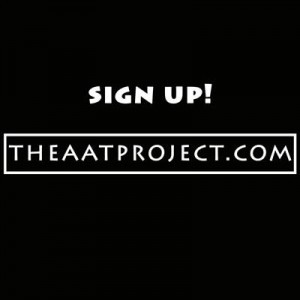 Get matched to the best program for you
Let us know what you're looking for so we can find the best school for you.
$1,000—$5,000 Session
English Programs
Masters
Bachelor Degree
$1,000—$2,000 Session
Bachelor Degree
Masters
Secondary/Boarding
$10,000 — $15,000 Quarter
Start your U.S. adventure with Study in the USA
What's your dream? We can guide, advise, and connect you with your perfect U.S. school. We can also help you with the application process.
Partner Services
Learn About U.S. education financing, housing, and more
Ready to make your MBA dreams a reality? Register now for a virtual or in-person event with The MBA Tour! Don't miss your chance to speak directly with leading business schools, such as Harvard University, Boston University, Columbia University, UC...
MPOWER Financing is the top-rated lender offering international student loans without cosigners, collateral, or credit history for global citizens, PLUS international student scholarships & career coaching! Fully online application, 96% customer...
Join over 6 million people and businesses who get a better deal when they send money with the real exchange rate.
Testimonials
Your agent has helped me by contacting the college and explaining what papers I need for submitting to college.
Study in the USA broadened my knowledge on how the education in the U.S. works and colleges that will best suit my needs.
First of all the school is about to issue my I-20 for visa for the process. StudyUSA.com has helped me a lot when it comes to given out information on the happens at US schools the scholarship. StudyUSA.com encourages me on how USA schools help international students with plenty opportunities.
Resources
Learn about American culture and education direct from our experts at Study in the USA. Read more