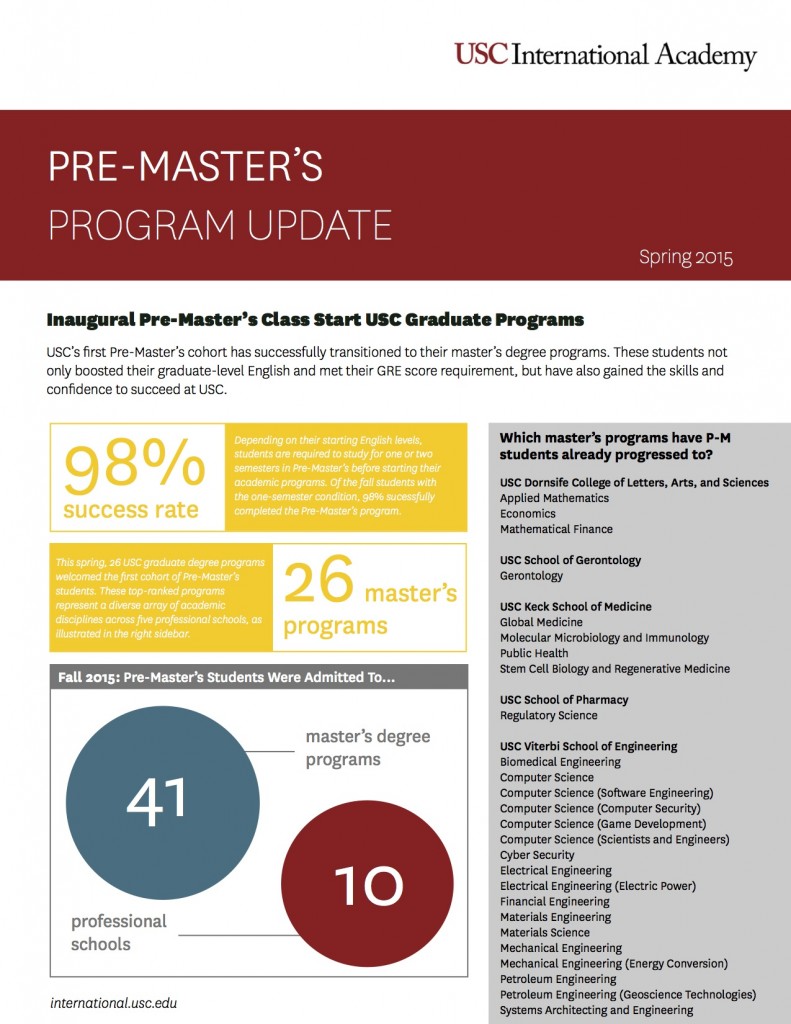 In our effort to bring good content to as many people as possible the text in this blog post has been machine translated so please excuse any mistakes. Thank you!
Pre-Master's Program Update from the University of Southern California (USC) International Academy
Spring 2015 USC's first Pre-Master's class has successfully transitioned to their master's degree programs. These students not only boosted their graduate-level English and met their GRE score requirement, but have also gained the skills and confidence to succeed at USC.
98% Success Rate
Depending on their starting English levels, students are required to study for one or two semesters in Pre-Master's before starting their academic programs. Of the fall students with the one-semester condition, 98% successfully completed the Pre-Master's program.
26 Master's Programs
This spring, 26 USC graduate degree programs welcomed the first cohort of Pre-Master's students. These top-ranked programs represent a diverse array of academic disciplines across five professional schools (see right sidebar of info-graphic.)
The University of Southern California is based in Los Angeles. It consistently ranks among the top U.S. universities for international student enrollment.