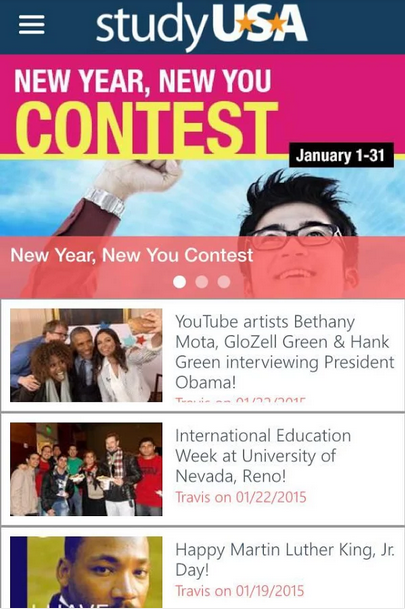 In our effort to bring good content to as many people as possible the text in this blog post has been machine translated so please excuse any mistakes. Thank you!
Learn about U.S. Education
Study USA® gives you access to articles explaining everything from GPA to transferring to academic credits.
Want to know what it's really like to study at an American university? International students studying in the USA share their stories on StudyUSA.
The admissions process can be overwhelming and confusing. There are tests to take, essays to write and documents to gather. We've been through it and understand. StudyUSA® gives you the information and resources you need to navigate the process.
Connect with American Universities and English Programs
There are thousands of universities and colleges in the United States, all unique and offering an exceptional education. With StudyUSA you can search for, find, and connect with U.S. English language programs, universities and colleges. StudyUSA contains exciting and informative content for students interested in the experience of studying in the USA.
Download the app now on Google Play and iTunes.