Congratulations to University of Oregon student Marcus Mariota!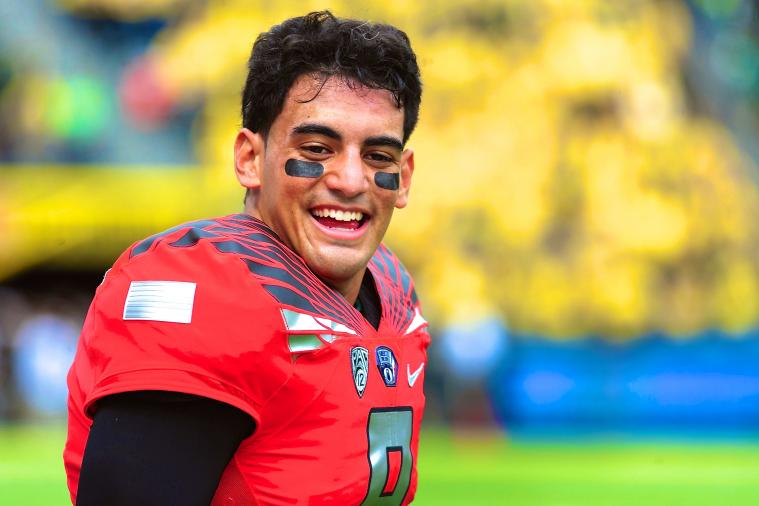 Photo: 2014 Heisman Trophy winner, Marcus Mariota.
Marcus Mariota has won American college football's highest honor, the Heisman Trophy!!
On Saturday, Mariota became the first student in University of Oregon history to win this award. He was presented the Heisman Trophy in a ceremony in New York City.
You can read about Mariota's university path, including his many hours of study in order to achieve a Bachelor's Degree in General Science, in this University of Oregon news article.
The Heisman Trust Mission Statement:
The Heisman Memorial Trophy annually recognizes the outstanding college football player whose performance best exhibits the pursuit of excellence with integrity. Winners epitomize great ability combined with diligence, perseverance, and hard work. The Heisman Trophy Trust ensures the continuation and integrity of this award. The Trust, furthermore, has a charitable mission to support amateur athletics and to provide greater opportunities to the youth of our country. Our goal through these charitable endeavors is for the Heisman Trophy to symbolize the fostering of a sense of community responsibility and service to our youth, especially those disadvantaged or afflicted. All assets of the Trust beyond the expense of maintaining the annual presentation of the Heisman Memorial Trophy are reserved for such charitable causes. The Trustees, who all serve pro bono, are guided by a devotion to college football and are committed to community service and the valued tradition which the Trophy represents.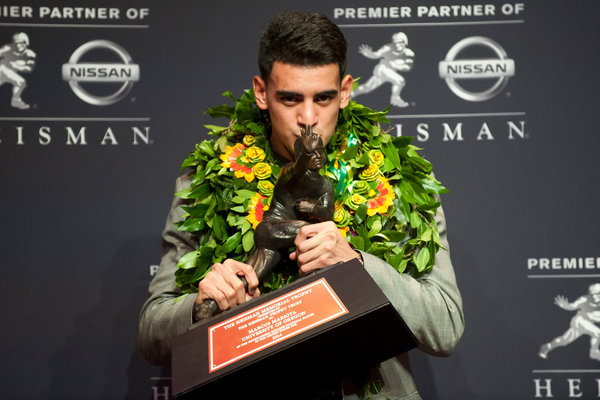 Photo: Marcus Mariota after winning the Heisman Trophy. Credit: Karsten Moran for The New York Times
Information on the University of Oregon American English Institute