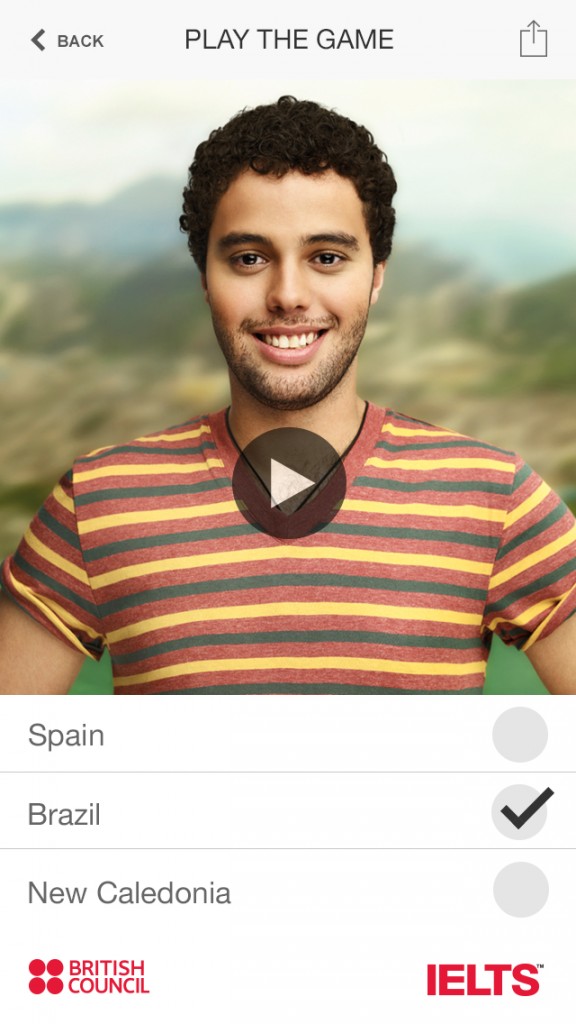 In our effort to bring good content to as many people as possible the text in this blog post has been machine translated so please excuse any mistakes. Thank you!
Test your accent… the IELTS way!
What's your accent like? Find out with the IELTS '1001 Ways' app. In four simple steps, you can become an accent expert.
Simply download IELTS '1001 Ways'.
Register through Facebook or app user interface.
Watch and listen to the 'accent of the day'.
Identify the accent!
If you loved the experience, record a 5-second video of you saying: 'There are 1001 ways to speak English'. Upload. Your video is now a part of the game, and others playing the game can try and guess where you are from!
But the fun doesn't stop there. The Fun Stats menu will give you your national and global ranking. Go ahead, share your score and challenge your friends anytime!
The IELTS '1001 Ways' app will be available for download from 11 November onwards at the Google play store.
It's time to share your accent!