The TABS 2014 Boarding Schools Fair will be in Hong Kong on November 8!
The 2014 Association of Boarding Schools (TABS) Asia Tour is happening now!
Study in the USA is a proud sponsor of The Association of Boarding Schools 2014 Fairs. You can pick up your free copy of Study in the USA Magazine at the fair!
Time & Location:
Hong Kong Conrad Hotel
Saturday afternoon, November 8
12:00 - 15:00 Public Fair
15:00 - 16:00 Informational Seminar
Cost:
FREE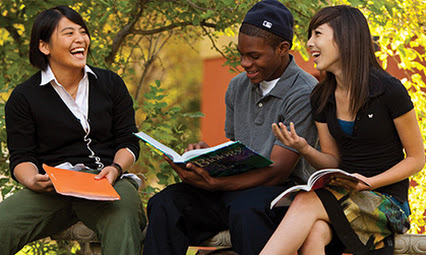 About The Association of Boarding Schools:
For over 20 years, The Association of Boarding Schools (TABS) has been bringing together families and admission directors from around the globe to discuss the virtues of studying secondary school abroad. Boarding school, where students live on a beautiful campus and are immersed in an English-speaking culture, is among the best educations in the world. It prepares students for the best universities and for life. Parents are invited to bring children ages 10-17 to meet our schools and to ask questions. Many school types will be there – single gender, coed, junior (below grade 9), IB and those specializing in learning differences. The many advantages to attending this dynamic and FREE event include: • Exclusive one-on-one, fun, informal conversation with school representatives • Information on the advantages of a boarding school education, and advice about the application and visa process • Opportunities to learn about select summer programs and English language instruction • Take-home copies of admission packets & TABS Official Directory of 287 schools For specific questions, email Hilary Tsui anytime at htsui@iie.org Co-presented by the Institute of International Education (IIE).
For more information and to register for the Hong Kong Fair, click here.

Get matched to the best program for you
Let us know what you're looking for so we can find the best school for you.
$10,000 — $15,000 Year
Certificate/Short Term
English Programs
Summer
$10,000 — $15,000 Year
Online
English Programs
Certificate/Short Term
Start your U.S. adventure with Study in the USA
What's your dream? We can guide, advise, and connect you with your perfect U.S. school. We can also help you with the application process.
Partner Services
Learn About U.S. education financing, housing, and more
Nomad Credit helps international students search for and compare education loan (student loan) options, including options for students with a US cosigner or those pursuing a graduate degree. The Nomad team will personally help you with your education...
Develop the portfolio and skills you need for your future! Embrace meaningful projects while collaborating with expert mentors and expanding your professional network.
Get international student medical insurance for as low as $1.12 USD per day. Our plans are available to any student studying outside their home country and include coverage for Covid-19. Get your free quote and enroll today!
Testimonials
Some of the guides from Study in the USA are helpful for international students who are not aware of the process of applying to universities and tests, such as IELTS.
Have made me realise about the opportunitie available by providing me with a multiple choices of Universities and colleges.
I will be attending Stony Brook University this fall. I'm very excited to get started.
Diavion Ebanks Turks and Caicos Islands
Resources
Learn about American culture and education direct from our experts at Study in the USA. Read more